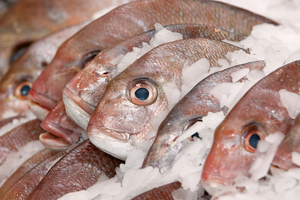 Christchurch-based fishing company Independent Fisheries Ltd has confirmed today that it's closing its Woolston factory next month, with the loss of 200 jobs.
Bosses confirmed the worst fears staff have held since the middle of last month at a meeting today.
General manager Mark Allison said the closure is the result of fierce competition in the market from mainly Asian-sourced processed fish products of similar quality at much lower prices.
It has caused a sharp decline in sales over the last three years.
The market issues were compounded by damage to the Woolston facilities resulting from the Canterbury earthquakes.
"Following consultation with our staff, representatives and interested members of the community we have come to the view that we have no alternative to closing the Woolston facility if we want Independent Fisheries to continue as a viable company making a valuable contribution to the Canterbury and New Zealand economy," said Mr Allison.
"While this has been a very difficult decision to make - particularly in regards to the impact on our staff - we are heartened by the response from other employers in Canterbury and the wider South Island, who have come forward with job offers for many of those affected by our closure."
Mr Allison says the company is offering severance packages to affected staff which are considerably in excess of the redundancy and notice provisions of their employment agreements. There will be a small number of redeployment positions within the company.
The Woolston facility, which produces crumbed and battered fish products primarily for the Australian and New Zealand markets, will close in mid-December.
- APNZ