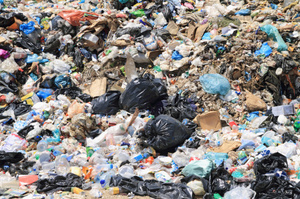 A worker at a dump who scavenged items left at her work site was unfairly sacked because two other workers were not fired for doing the same thing, the Employment Relations Authority has ruled.
Emily Smith was dismissed from her role as Waste Disposal Services (WDS) site manager at its East Tamaki refuse transfer station on September 26, last year, after an investigation by Transpacific Industries Group operational general manager Ian Kennedy.
A dismissal letter by WDS said that after a "comprehensive investigative process", Ms Smith was dismissed for a number of reasons including failing to adhere to its code of conduct by scavenging; authorising others to scavenge; and removing items from the site for personal gain.
Ms Smith told the authority the landfill operations manager Roger Jordan told her staff could take some items that were not otherwise valuable to the company provided they got permission. She recorded it and it did not become a habit.
She said Mr Jordan had based what he said on what Mr Jordan told her was the view of his own direct manager, WDS Auckland regional landfills manager Carl Temm.
The conversation happened at the time two others were being investigated for scavenging - one of whom was said to have taken scrap metal, food and cans of soft drink.
That person was fired, but not for scavenging, but for failing to turn up to work. The other person was given a written warning by Ms Smith.
Mr Jordan confirmed Ms Smith's account of their conversation, but Mr Kennedy discounted that as irrelevant because Ms Smith should have abided by the work policy that no items were to be taken from the site.
"In that respect Mr Kennedy's approach resulted in unfairness to Ms Smith because he may well have acted on a mistaken view of just how recently Ms Smith's direct manager and her manager's manager had led her to believe that some items could be taken from the site," authority member Robin Arthur said.
Mr Arthur criticised Mr Kennedy for only interviewing people who had brought complaints against Ms Smith and not others such as the other employees who had scavenged material.
The investigation into Ms Smith was "less than full and fair", Mr Arthur said.
Ms Smith also "suffered from the stigma of having been dismissed for 'fraud' because WDS had included the prohibition against scavenging in its definition of fraud in its policy".
Mr Arthur ordered WDS to pay Ms Smith $5000 compensation.
- APNZ