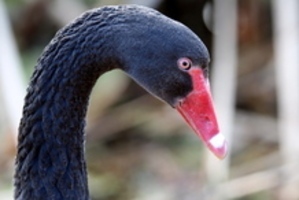 Black swans run over by a boat, a pet sheep bashed and set on fire, fowl found stuffed in a chest of drawers, and an 8-week-old puppy with its tail cut off by a pair of scissors - just some of the incidents which have topped the SPCA's 2013 List of Shame.
The appalling acts of animal abuse are just "a few of the grievously inhumane'' incidents the charity dealt with this year.
"These cases, and worse, are unfortunately all too familiar to SPCA inspectors at centres around New Zealand,'' said RNZSPCA chief executive Ric Odom.
"Our inspectors are then tasked with the heart-breaking job of determining whether the animals in question are able to be rehabilitated, released or re-homed - or, as a last resort, have to be euthanised as a result of this abuse or neglect.''
In most instances, the cost of investigating and prosecuting these cases is met by the SPCA, which said costs often run into the tens of thousands of dollars.
The government only picks up the bill if a case goes to jury trial.
"The SPCA's work is almost entirely funded by donations, sponsorships and legacies of generous New Zealanders and the SPCA is enormously grateful to those individuals, groups and organisations. Without their support, we simply could not do the work we do,'' Mr Odom said.
He encouraged people to donate during this week's SPCA Annual Appeal.
Around seven black swans were run over on Tauranga Harbour by a family in a high-speed jetboat, leaving several of the protected birds struggling and injured in its wake. Video footage of the Boxing Day incident was released in February, and shows the boaties laughing and checking if the camera was recording.
A 36-year-old man was fined $3500 in May after admitting to purposely running the boat over the swans.
Two teens were jailed in October for stealing a pet lamb and later dumping it with a smashed head and setting it on fire outside its Dunedin home in July, as well as a number of other charges.
While a man pleaded guilty in April to animal cruelty and neglect, after keeping pigeons and a chicken locked in drawers in a disused shed.
- APNZ