This year the Herald will again be profiling winners of the Auckland Airport 12 Days of Christmas initiative, in which 12 charities will receive a slice of $120,000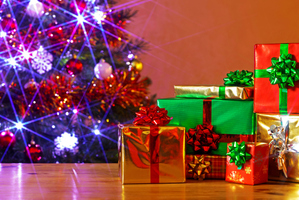 Charities from around the country will once again be given a chance to get their piece of Christmas cheer thanks to Auckland Airport and the New Zealand Herald.
Applications for the 12 Days of Christmas initiative open today.
Through the project, now in its sixth year, $120,000 is given out to 12 Kiwi charities, with each getting $10,000 to spend as they choose.
The money is collected from those travelling through the airport who put unwanted currency into donation boxes.
An airport spokeswoman said the airport was excited to continue with the project, which has proven to be hugely popular over the years.
Among the winning charities last year was the Hands of Hope Community Services group based in Mangere, South Auckland.
The not-for-profit organisation used its $10,000 to buy family board games and presents to add to Christmas hampers for the community.
A total of 150 families in Mangere received a hamper last year. Fifty more baskets were made for families in Kaitaia.
Group administrator Deidre Tai said being able to bring happiness to families who could otherwise not afford to buy special items and presents for Christmas was very rewarding.
"The biggest and most exciting thing for us is seeing the little children get all excited and even the grown-ups get overwhelmed," she said.
Ms Tai said the group would not be giving out hampers this year; instead it would be organising other events around Christmas.
But she acknowledged how thankful charities were for such money.
"We still can't believe we were one of the winners. We're just a small organisation and many charities will feel the same."
Applications can be made via the Auckland Airport website and will close on November 24.
The Herald will profile this year's 12 Days of Christmas winners next month.