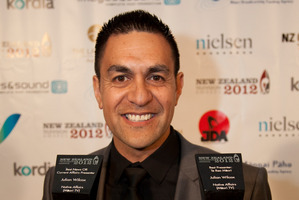 Maori TV's Julian Wilcox has been tipped to stand for Labour in the Tamaki Makaurau electorate next year.
Labour considers it has a strong chance of winning next year after the retirement of current MP, the Maori Party's Pita Sharples and it is understood some in the party are trying to convince Mr Wilcox to contest the seat. TVNZ's Shane Taurima was also considered a possibility for the seat, but it is understood he no longer intends to try enter politics in 2014 - a step which will make any move by Mr Wilcox easier.
Wilcox is currently the head of news and current affairs at Maori TV and it is understood he was waiting for Maori TV to appoint a new chief executive before making a final decision - he had applied for the role, but is considered unlikely to get it. He is also a well known orator on marae in the electorate.
Mr Taurima sought selection in the Ikaroa-Rawhiti by-election after the death of Parekura Horomia.
However, it went to Meka Whaitiri and Mr Taurima returned to his role as head of Maori programming at TVNZ.
Labour List MP Shane Jones stood in Tamaki Makaurau in 2011 but is believed to be happy to make way for either of the broadcasters and is considering standing in a general electorate in Northland or Auckland instead. He is unlikely to stand against Mana leader Hone Harawira in Te Tai Tokerau.
- NZ Herald