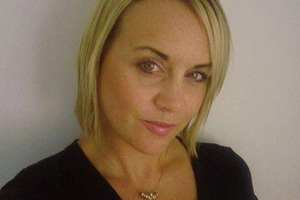 The trial of two men accused of being involved in the kidnap and murder of Hamilton woman Rae Portman continues in the High Court at Auckland this morning.
Ms Portman, 33, was four months pregnant when she went missing in June last year. Her body was found dumped in a pit and covered in rubbish bags on an Ardmore farm three months later.
Paraire Te Awa, known as 'Friday', and Dean Michael Addison have both pleaded not guilty to charges related to her death.
Te Awa has been charged with the murder and kidnap of Ms Portman, and Addison faces a charge of kidnap and two drugs offences.
A third man, Lee Rigby, is already serving time in prison for his role in the kidnap, and is the key Crown witness against the two accused.
The trial began last Tuesday, when the jury was told Ms Portman was involved in transporting a precursor substance in the manufacture of methamphetamine.
She was to find and deliver it to someone who would turn it into 'P', for which she would receive an ounce of the drug with a street value of around $14,000.
The Crown alleges she had delivered a package of the pseudoephedrine to Addison, who had failed to either turn it into drugs or pay her. When she pressured him for payment, he decided to "teach her a lesson", allegedly ordering Te Awa to kidnap and scare her, the court was told.
On Thursday, Rigby told the court he followed Te Awa in Ms Portman's car to a dimly lit, secluded area on the edges of a Hamilton industrial site where the accused strangled her with a motorcycle strop.
However, in almost a full day of cross-examination on Thursday by Te Awa's defence lawyer Peter Kay, Rigby was accused of lying about the events of June 20 and 21 - the overnight period in which Ms Portman is alleged to have been killed - and was portrayed as a drug-addled, angry man who strangled Ms Portman himself over drug debts she had mounted up.
Rigby denied that and said he was threatened by Te Awa to go along with the kidnap plan, but thought Ms Portman would come to no harm.
The trial was set down for three weeks and was expected to hear from over 80 witnesses.
- APNZ