Auckland is one of the world's top 10 cities, according to Lonely Planet. In a new series, we ask prominent residents what they think about the city.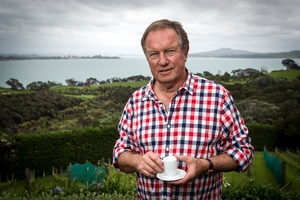 Top 10? What were they thinking?
Anything less than number one is unacceptable.
Show me a better intimate venue than the Civic to watch an artist sing their songs and tell their tales.
Eden Park allows you close enough to the action to hear the lineout call as the ball is about to be thrown in.
Ponsonby Rd may be Greenwich Village or Soho for beginners, but the coffee will beat all-comers, and show ponies can strut their stuff whilst deciding which eclectic restaurant to embrace ... ordering food is optional.
Sparkling waters with frothy waves encircle and caress sandy beaches within minutes of the CBD. A serrated row of hills still covered in native trees and bush form the backdrop on the horizon and you can stare back at free-roaming sheep on your way in from our most efficient airport.
The university is strategically and beautifully sited - large enough to be revered and respected and small enough not to be intimidating.
The sky is as it should be - always on show - and the islands of the Hauraki Gulf are easily accessible by leisurely ferries from which you often can see dolphins or orcas showing off.
Did I mention Waiheke Island?
The still point of the turning world. Far enough behind to be ahead.