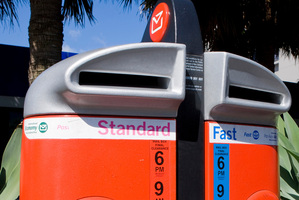 New Zealand Post is about to begin a three-month trial in Auckland offering fingerprinting for employment, immigration and other purposes - a service previously provided by the police.
Currently, 10,500 hours of staff time nationally per annum was spent by police providing the service, national manager Forensic Services Inspector John Walker said.
"Whilst the current service is time consuming, fully manual, and involves inking applicants' hands, NZ Post will provide a cleaner, faster electronic capture and copy system," Mr Walker said.
The three month trial, which starts tomorrow, will be limited to the Auckland area, with the participating PostShops at Wellesley Street, in central Auckland, North Harbour, and Manukau.
Applicants would need to go to one of the selected PostShops rather than to a police station for the fingerprinting service, Mr Walker said.
There would be a charge for the service, he said.
Outside of the Auckland area, fingerprinting would still be available from Police Stations until further notice.
There was one exception to the Auckland trial, Mr Walker said, with South African nationals needing to use the service, to contact the South African High Commission in Wellington.
- APNZ