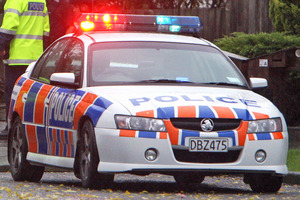 "Rubberneckers'' turned a minor two-car crash into a six-car pile-up in Upper Hutt this afternoon.
Police northern communications Acting Inspector Guy Callahan said two cars were involved in a minor collision on Main Rd, Timberlea, about 4.30pm.
Cars driving past slowed down to see what was happening and four vehicles ended up colliding nose-to-tail.
"It looks like it was rubberneckers - a moment's inattention turned a two-car crash into a six-car crash in an instant,'' Mr Callahan.
No-one was hurt.
Overall, police say they are pleased with driver behaviour so far this long weekend but there is no room for complacency as people return home.
One person, a 16-year-old, has died on the on the roads over Labour Weekend so far.
Police said a combination of a reduced speed tolerance and increased visibility of police on the roads had caused people to be more attentive behind the wheel.
"Staying under the speed limit gives you time to react to hazards and potential mistakes of other drivers on our roads,'' said National Road Policing Manager Superintendent Carey Griffiths.
"No driver is perfect. Mistakes are inevitable. But if you are minding your following distance and are driving at a safe speed then you buy yourself a life.''
Police appealed to the public to look after one another on our roads for the remainder of the weekend, which officially finishes at 6am on Tuesday.
So far today, traffic was flowing smoothly into the major centres around the country.
Last Labour Weekend there were six deaths and 112 injuries.
The lowest number of fatalities over the period since records began is two, recorded in 1977.
- APNZ