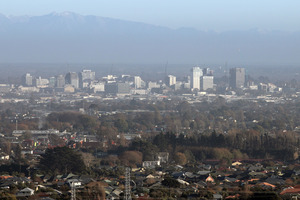 It's been attributed to silage and cat poop - but no one is any closer to identifying the real source of Christchurch's mystery stink.
Reports of a bad odour in the city have been circulating on social media since late last week. No one has officially complained about the smell, and authorities have no idea where it's coming from.
A spokesperson for Environment Canterbury said today there had been no complaints from the public, and given the strong winds in the city over the past few days, it would be very difficult to track down the source without specific information.
Christchurch City Council also hadn't received any complaints.
On Twitter, reports of the odour have slowed over the weekend, but it seemed the mystery pong has not quite gone away.
Erin Harrington tweeted yesterday that the city's Festival of Transitional Architecture was lovely, "just a pity that #chchsmells of cat s***".
Bronwyn Hayward said: "So the smell like silage is not just our family noticing a local pong - everyone is?"
- APNZ