Ousted local politicians have to adjust to life outside councils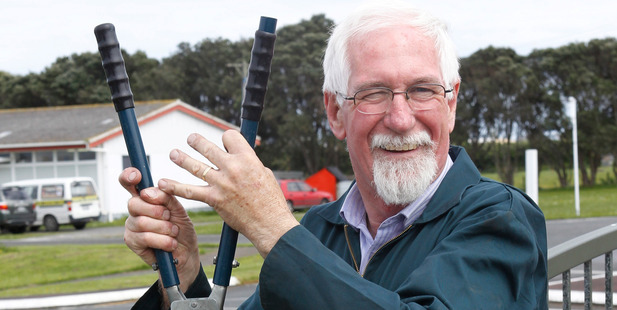 Ousted New Plymouth Mayor, Harry Duynhoven, has shaken off his mayoral chains and strapped on a tool belt.
The veteran politician is adjusting to life outside public service, after 26 years as either MP or mayor, since his shock defeat to challenger Andrew Judd this month.
When the Herald on Sunday called Duynhoven this week, he was fixing a busted wall at St Joseph's School in Opunake, a school Duynhoven's wife Margaret leads and which doesn't have enough money for a caretaker.
School dads usually step in, but Duynhoven has some time on his hands so he's turned handyman, he said.
"It looks like someone's put a chair through it, but it won't take too long to fix."
Next on the agenda is the broken school gate.
Beyond that, Duynhoven is not sure.
As well as his single term as New Plymouth's mayor, Duynhoven's CV includes MP, electrician and engineer. He has had one job offer since election day, a short-term trades job that he's not keen to talk about since he turned it down.
His skills could be put to use in a council-related role, but he had no immediate plans to look for work, the 58-year-old said.
"I've got a number of jobs around the house, and some hobbies I want to do. I'm unlikely to stand for public office again, although as the saying goes, 'never say never'.
"There was never a plan B for me because I was too busy doing plan A."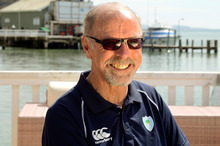 Further up the country, feisty former Far North Mayor Wayne Brown is cagey about his new role, but not how much he was earning, since voters booted him out in favour of ex-MP John Carter.
"I've already made my mayoral income two times over in the short time since I've been out.
"And how I did that will remain my private business ... I'm a private businessman," Brown said.
He was paid $108,000 a year to run the district with a population of around 58,000.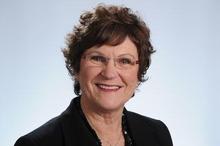 In Auckland, three former councillors have more spare time on their hands since election day.
Rejected Whau councillor Noelene Raffills, who had a single mastectomy and reconstructive surgery two weeks before votes were counted, is happy to take a break, and former MP and Mayor Ann Hartley, who lost her North Shore seat, is putting her energy into her new role on a local board.