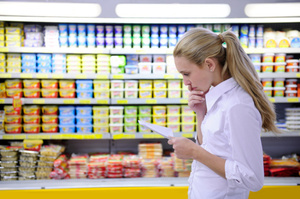 If household items had risen at the same rate as Auckland property prices over the past 20 years, a 1kg block of cheese would be $30, a litre of milk would cost nearly $9 and petrol would be $4 a litre.
But we'd have more money in our pockets as the median wage would be just over $82,000.
The median house price in the Auckland region - from Franklin to Rodney - was just $144,000 in 1993.
If it had risen in line with inflation, it would be $479,903, according to the Reserve Bank's inflation calculator.
But the latest Real Estate Institute figures put prices at a record high of $570,000.
That's a rise of 295 per cent in 20 years.
The Herald has calculated what items in your cupboards and other necessities would cost today if they also rose by 295 per cent.
Using figures from Statistics New Zealand's Consumer Price Index in 1993, a dozen eggs would now cost more than $10, instead of $4.49, a 500g piece of uncooked rump steak would be $25 instead of about $10 and a four pack of two-ply toilet paper would be $11.35, instead of about $3.
A loaf of white bread would be $6.80, a hot meat pie would be $6.50 and a pint of beer would be nearly $14.
The national median wage in 1993 was $20,864 and is now $48,600. If it grew at the same pace as Auckland house prices, it would be $82,579.
BNZ chief economist Nick Tuffley said he wasn't surprised house prices had risen so much compared with other things, but it was not sustainable.
"House prices have generally outpaced our income growth, they have outpaced overall inflation as well ...
"That's the big question, how long can house prices continue to rise at such a rapid rate relative to other things we spend our money on, relative to rents, relative to income?
"We do need a period where house price growth is pretty muted and our incomes start to do some catching up."
He said there were many costs associated with housing that had risen, like resource consents, development fees and building materials.
Property investor and author Olly Newland said it had become cheaper and more efficient to manufacture items locally and abroad.
"TV sets are just about given away, compared to the original ones.
"It's cheaper and cheaper to buy material things, but much more expensive to buy capital items such as a house.
"So what you lose on one, you gain on the other."