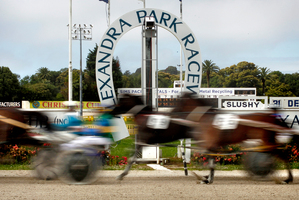 Auckland's Alexandra Park could be the scene of more than $110 million of commercial and residential developments over the next decade.
Members of the Auckland Trotting Club have voted by a huge majority to support their board in the first $41 million development of a joint purpose building at 223 Green Lane West.
The building is proposed to have four floors of apartments, ground floor commercial space and an underground carpark.
If that venture is successful the trotting club has the option of similar developments on two further Green Lane West sections.
Club president Kerry Hoggard said the developments were crucial to ensuring the long-term viability of harness racing in Auckland, which is based at Alexandra Park.
"Racing faces its challenges, as do many industries, but a move like this is aimed at providing revenue away from the club's racing activities," said Mr Hoggard.
"And we can use some of that revenue to secure our future racing activities and that money will filter back into the entire harness racing industry."
The club has gained resource consent for a development along Green Lane West, but it hopes to slightly alter that, and believes the new proposal fits Government and local government plans for more inner suburb dwellings in Auckland.
"We have not undertaken the club investing this level of money lightly and have employed expert property consultants," Mr Hoggard said.
The second and third developments would go ahead only if the first was a success and would be almost identical to the first, with lower costs estimated at $38 million and $37 million each. The projects could add more than 150 apartments to the area.