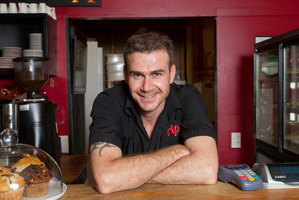 The number of New Zealanders dying from a stroke has dropped dramatically in the past 20 years, but it's affecting more young and middle-aged people.
A ground-breaking study, led by New Zealand researchers, found a startling 25 per cent global increase in the number of stroke cases among people aged 20 to 64 over the last two decades.
The findings, published today in the medical journal The Lancet, come from the first comprehensive and comparable analysis of the regional and country-specific burden of the killer condition, traditionally associated with old age, between 1990 and 2010.
The Global Burden of Disease Study's lead author, Professor Valery Feigin, director of the National Institute for Stroke and Applied Neurosciences at AUT University, said the worldwide stroke burden was growing very fast.
"There is now an urgent need for culturally acceptable and affordable stroke prevention, management and rehabilitation strategies to be developed and implemented worldwide," he said.
"This is the first study to compare incidence and impacts of stroke between countries on a global scale.
"Now every country in the world has estimates of their stroke burden, based on the best available evidence."
For New Zealand, the results are a mixed bag.
The number of Kiwis dying of strokes has halved in the past 20 years, matching trends in most other developed countries.
Stroke survival has also jumped, by 82 per cent, due to better acute care.
But it came at a cost, Professor Feigin said, given that 75 per cent of stroke survivors required rehabilitation services, which are already under a heavy strain.
"Stroke remains the No 3 cause of death for New Zealanders," he said. "But I believe if the current trend continues, stroke will drop down to No 4, which is great news."
While the number of strokes has declined in New Zealand, the decline was lagging almost four times behind other developed countries, "which is not good news", Professor Feigin said.
The study authors warned that the shift in stroke burden towards younger populations was likely to continue globally unless effective preventive strategies were urgently implemented.
In low-income and middle-income countries, strokes claimed more lives (42 per cent higher mortality) and was associated with more disability and illness (46 per cent greater) than in high-income countries.
The researchers put it down to a rise in the prevalence of risk factors in these countries involving unhealthy diet, high blood pressure, obesity, physical inactivity and smoking.
Rapid recovery after terrifying turn
Ben Nichols was 19 when he came to the terrifying realisation that he was unable to move or talk while he was having a drink with workmates.
The Wellington cafe worker, now 36, was told by doctors that he had suffered a minor stroke, but he miraculously recovered within a day.
Mr Nichols had finished an exhausting month-long stint of working seven days a week in the kitchen as a chef. All he wanted to do was sleep, but he let a workmate convince him to come for a drink.
"I remember feeling a little bit funny and not thinking too much into it, and my left arm just sort of fell asleep - I couldn't move it."
He went to take his cigarettes out of his left pocket, but could not move his arm.
"Somebody said something and ... I couldn't talk because all the muscles in my face had dropped to one side."
His boss took him to hospital, where doctors diagnosed a mild stroke. He recovered within a day and has suffered no long-term effects.
He admits he did not take the stroke as seriously as he could have at the time. He still smokes and drinks, but now takes better care of himself.
- APNZ