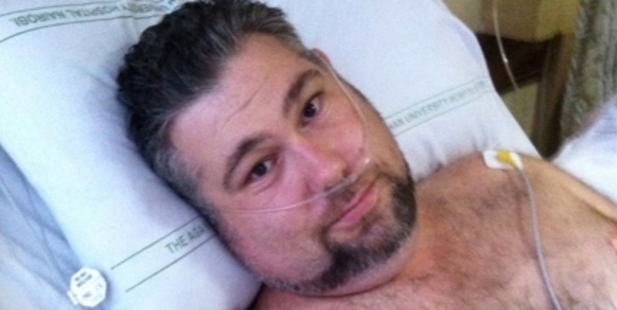 A Kiwi man shot twice and struck with grenade shrapnel during a terrorist attack in an African shopping mall will return home to New Zealand - but says he won't hesitate to go back to Kenya.
Andrew McLaren, 34, of Hastings, was shot in the chest and back during the massacre at Nairobi's Westgate Mall where 72 people were killed and more than 200 injured at the hands of al-Qaeda linked Somalian terrorists last month.
Mr McLaren told TV3's 3rd Degree current affairs show that despite the traumatic experience, he still loved Kenya and would return there after recovering in New Zealand.
He was at the mall with his wife, Kathy, on the day of the shooting and said it was just a case of "wrong place, wrong time".
"[I'd come back to Kenya] in a heartbeat. ... This sort of thing happens anywhere in this world. I have so much love for this country and the people here."
Mrs McLaren said she would never forget the moment her husband was shot in front of her.
"Seeing the hole in his back and my instant reaction was to put my hand in it and hold it there for as long as I could.
"That's probably something that will stick me forever, just the graphicness of it, that he'd been hit."
Mr McLaren was admitted to Aga Khan Hospital with a bullet just 3mm from his heart, and spent weeks recovering in the facility.
He will continue his recovery in NZ before returning to Africa to continue working with Kiwi natural health products company Olivado.
Friends and workmates in Kenya have been providing support for the couple.