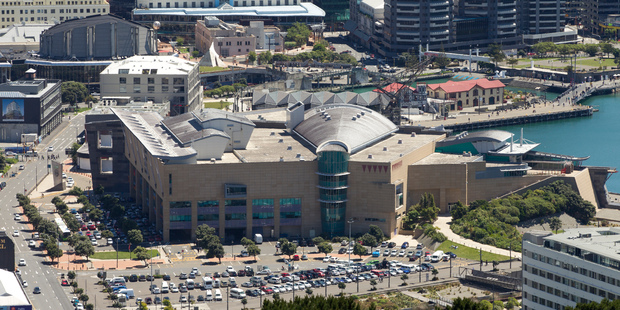 A majority of Aucklanders want the new northern branch of the Te Papa national museum to be built on the central city waterfront rather than the Manukau site announced by the Government, a Herald DigiPoll suggests.
Arts Culture and Heritage Minister Chris Finlayson last month announced plans to work with Te Papa to develop a "national centre for cultural collections, exhibitions, education and touring" at Manukau. He said yesterday that he expected final signoff for the project from the Cabinet this year.
The announcement was a disappointment for Aucklanders who had pushed for a new exhibition space at Wynyard Park on the waterfront.
The poll last month of 750 people from across the country found almost 46 per cent favoured the waterfront while 20 per cent wanted it built in Manukau - only fractionally more than those who wanted it built in Hamilton.
Among Aucklanders, 52.4 per cent wanted the museum built on the waterfront while almost 29 per cent wanted it built at Manukau.
Mr Finlayson said he didn't know why people were "getting upset" about the possibility the museum would be built in South Auckland rather than the Wynyard Park waterfront site.
"My personal view is that over time that land will be decontaminated and made available and I'm sure there's going to be a magnificent building on the waterfront which would be what one would hope would be the case for a city like Auckland but that would be at the very least some years away.
"What we're trying to do now, and I've been working with Mayor Brown on it, is provide a site in Manukau that will provide storage for archives and also for some of Te Papa's works and will also provide a place where Maori and Pasifika art can be shown. I don't see it as an either/or situation."
But chairman of the Te Papa North Planning Group Hamish Keith said the original idea was for a large exhibition space in the form of "a sensible and intelligent building on the Auckland waterfront".
What was required was just the exhibition space to show collections which largely languished in storage at Te Papa in Wellington and in other museums.
"We don't need the whole museum."
He said the Manukau plan was "a good thing and it should happen but it ought to be done by the Auckland Museum and the Auckland Gallery".
But for Mr Finlayson to portray it as Te Papa North was misleading.
"They're fudging it and pretending they're doing what was asked for and they're not."
He said those polled who said the new exhibition space should be on Auckland's waterfront "have probably got a better idea of what's needed than the minister".