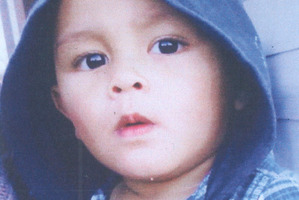 The man found guilty of murdering 2-year-old Joseph Ruhe Lawrence has begun appealing against his conviction to the Court of Appeal in Auckland.
Joel Loffley is serving a sentence of life imprisonment for the murder of the toddler, known as JJ, who died in an Orakei house where he lived with his stepfather Loffley and his mother Josephine Lawrence in November 2011.
During Loffley's trial late last year, the court was told JJ died from horrific injuries as a result of Loffley kicking or punching him with "extraordinary force''.
Loffley lodged an appeal against conviction to the Court of Appeal.
The evidence was suppressed until the court reaches its decision.
The hearing is set to continue tomorrow.
Before sentencing Loffley to life in prison with a minimum non-parole period of 19 years in February, Justice Patrick Keane said JJ was vulnerable and helpless over the five months he was in his care.
"Many of the injuries he suffered must have been inflicted by you. The assault by you on the day he died was simply the last and most extreme.''
Two of JJ's aunts described Loffley as a "monster'' and told the court that not a day went by when they did not think of the little boy.
- APNZ