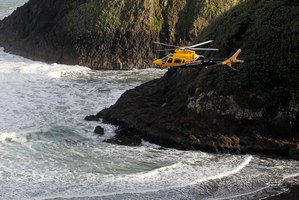 Taranaki's outdoor pursuits centre has escaped a fine for causing the deaths of two students and an instructor on New Plymouth's Paritutu Rock last year, but will still pay $72,000 in reparations to families of victims and survivors.
Judge Gerard Lynch today rejected calls from the Ministry of Business, Innovation and Employment for TOpec to be fined on three negligence charges, saying that would mean the end of the financially challenged charitable trust.
Instead, he focused on reparation payments for the families of the three victims and 11 who survived the tragedy, ordering payments totalling $269,500.
Some $197,500 will come from insurance TOpec had to cover risks to students.
Employees were not insured, so the centre's trust must pay $75,000 to the family of instructor Bryce Jourdain (less $8000 already paid) and $5000 to an intern instructor who was also involved.
The families of the students who died, Stephen Kahukaka-Gedye and Brazilian Felipe Melo, both 17, will each get $75,000.
Eight of the surviving students will be paid $5000 each, while another, German student Janos Wichterich, will get $7500 because he was also washed into the sea, but was rescued.
Judge Lynch, delivering the sentence today in the New Plymouth District Court in a hearing that lasted three hours, convicted the centre on three charges under the Employment Act of failing to act in the safety interests of employees and others.
He said he accepted the view of an independent accountant that the trust had run at a loss of $86,000 last year and had continued only through the use of reserves. Its financial outlook for the next year was equally bleak, although it had a contingency fund of $50,000 set aside which could be used to pay reparations.
The judge said while a deterrence fine was not needed for TOpec - it had learned from this experience and taken appropriate steps - it should not have required three deaths for that to happen.
The tragic event at the Sir Edmund Hillary outdoor pursuits centre near Turangi in 2008 - in which seven people drowned when a river flooded suddenly - should have been enough, but "sadly, deterrence is still required for this sector".
Judge Lynch said two restorative justice conferences were held in September, and today one of those giving a victim impact report, Rachel Bryan, emphasised the benefits. The TOpec board fully accepted responsibility for what happened.
He said the restorative justice process was an important part of the families' grieving process.
Later outside the court, a TOpec trust representative read out a brief statement reiterating that it took full responsibility for what happened and renewing its public apology to the families who had suffered. The trust would go away to consider its future.
The Ministry's Health and Safety Group laid four charges against TOpec in February this year following an investigation into the deaths.
The victims were swept out to sea on August 8 last year while climbing around 600m-high Paritutu Rock near Port Taranaki during high seas.
One charge was dropped. Two bodies were never found, and that of Felipe Melo was recovered 11 days after the incident.
***
In a comparable case, in 2009 the Sir Edmund Hillary Outdoor Pursuits Centre near Turangi was fined $40,000 and ordered to pay $440,000 compensation to families of victims and survivors after a canyoning tragedy in the Mangatepopo Gorge that claimed the lives of a teacher and six students from Auckland's Elim Christian School.
- APNZ