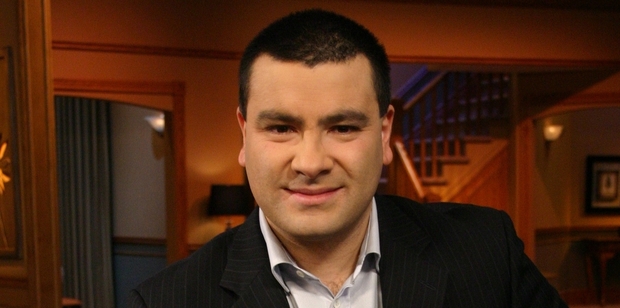 An evangelist accused of overstating his life story is being hosted by New Zealand churches - but his inspirational message is not welcome at the country's prisons.
Tony Anthony's visit to New Zealand has sparked a warning from some churches, who say an investigation found his autobiography to be "99 per cent false".
Despite the controversy - and Mr Anthony's admission that parts of his story are "no longer historically accurate" - some churches here have welcomed him.
He has not responded to requests for comment, and his New Zealand organiser will not comment on his itinerary.
The Herald has been told that he has addressed school children and other community members in the Far North's Karikari Peninsula.
And on Sunday, he spoke and sold books at the Franklin Baptist Church in Pukekohe.
Senior pastor Maurice Milmine said the church was aware of the controversy over the truthfulness of Taming the Tiger, but decided to host the event anyway.
"I guess we've been trying to process it all, because there's always two sides to every story."
Mr Anthony told the congregation about his life, but Mr Milmine did not want to relay what exactly had been said.
"There has been no controversy about what he believes, and his kind of moral life at present. It's more what he claimed in his book that has caused the controversy," Mr Milmine said.
Books were on sale before and after the talk. Mr Milmine said no money had been asked for and it was up to the church if a donation was given. He would not reveal if that had happened.
The national director of the Prison Chaplaincy Service of Aotearoa NZ, Reverend Maku Potae, said he understood Mr Anthony was unlikely to be welcome at prisons.
"That is because of the information that people had received about him, that's all."
The NZ Christian Network has issued a warning about the tour, saying its sister organisation in Mr Anthony's native United Kingdom had investigated and found his autobiography "99 per cent false".
Taming the Tiger detailed how Mr Anthony was taken to China by his grandfather, a kung fu grand master, where he endured beatings during training to eventually become a three-time martial arts world champion.
After moving to Cyprus he was hired by businessmen, gangsters and diplomats as a bodyguard.
After a conviction for theft, he found God while in prison in Nicosia.
The book was translated into 25 languages and more than 1.5 million copies were distributed worldwide.
But holes began appearing in the story after an internet campaign by a group of Christians, including New Zealand evangelist Julian Batchelor, who doubted its truth.
The Evangelical Alliance UK investigated and concluded that "large sections of the book Taming the Tiger, and associated materials, which claim to tell the true story of Tony Anthony's life, do not do so".
A statement on Mr Anthony's website said any revised editions would disclaim: "This book tells the true story of Tony Anthony. Some scenes have been dramatised with authentic though not necessarily actual dialogue, and - to protect the author and his family, and the rights of those whose paths he has crossed - some of the names, places, and details of the events have been altered."