University hopes return of preserved heads and skeletal remains will help repair harm of past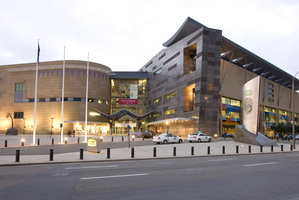 Returning ancient Maori remains found in a storage basement may help repair a part of England's history it is not proud of, says a lecturer at an English university.
Te Papa's Karanga Aotearoa Repatriation Programme team has collected a toi moko (preserved head) and four koiwi tangata (skeletal remains) from the University of Birmingham after the treasures were discovered in the anatomy department at the College of Medical and Dental Sciences in 2011.
Religious and cultural leader of the department Dr June Jones said it was a mystery how the artefacts came to be in the school's possession, but she was relieved they could be returned to New Zealand.
"I am very pleased that we found them and can give them back, but I am also very sad that they were taken from their homeland in the first place," she said.
"I am sad that there is this need for repatriation. It just shows how badly the Maori people were treated during the Victorian era and earlier.
"They symbolise a time from the UK's history that we are not proud of. We feel that it was wrong that they were taken from their homeland but we are really, really pleased to give them back and honour the ancestors by returning their remains."
Kaihautu (leader/presenter) at Te Papa, Arapata Hakiwai, said retrieving the artefacts was an event of great cultural significance. "Repatriation helps indigenous people understand the circumstances of how and why these ancestors were taken and gives them the opportunity to reconnect with them physically and spiritually."
Dr Jones believes the artefacts may have come from the estates of wealthy Birmingham residents at some point during the school's 100-year history, as they were highly sought-after by early European explorers, scientists and collectors.
"We know that we didn't buy them because we have never done that kind of activity," she said. After their donation they somehow became buried in the university coffers and forgotten.
This month Te Papa will repatriate seven toi moko and one koiwi tangata from other institutions in England, Ireland and Guernsey. All of the tupuna (ancestors) will be welcomed back with a special ceremony at Te Papa tomorrow week.
The Te Papa team also hosted educational and cultural seminars for the public while at the university.

The artefacts
• Maori used to preserve heads - toi moko - to honour a loved one or to ridicule an enemy defeated in battle.
• Toi moko bear the intricate lines of an ancient Maori art form and were sought after by early European explorers, scientists and collectors.
• Trade and acquisition of toi moko and koiwi tangata (skeletal remains) in New Zealand began in 1770 and lasted until the 1930s.
• Most of the trade in these Maori "curiosities" occurred during the early 1800s and declined after 1830.