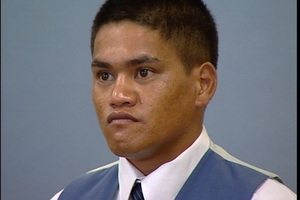 The brother of a woman raped and murdered in 1992 said he is disappointed the man jailed for his sister's murder was denied parole.
In a decision released today, the Parole Board said Teina Pora was declined parole after he was found to have breached his home leave conditions to visit a prostitute.
Pora is now in his 21st year behind bars for the rape and murder of Susan Burdett in Papatoetoe, Auckland.
Ms Burdett's brother Jim Burdett said today he read the Parole Board's report and understood they operated to a strict set of rules.
"I guess the rules said that he didn't deserve parole because he didn't stay within those rules, but it didn't seem clear to me that he presented a danger to society."
Mr Burdett said he didn't know Pora personally and wasn't in a position to second guess the Parole Board.
"But I am disappointed in so far as I figured 20 years was long enough and I also don't believe he did it."
The board said Pora had breached two of his home leave conditions during the period he visited the prostitute - going out without his sponsor and associating with a known criminal.
It was his 12th bid for parole, and while the board said he has "done well in prison" in recent months, he had failed to show he could be trusted in the community.
The board made clear Pora was "not sanctioned for having sex, but for his breach of known conditions and his evasion in his explanations".
Pora's "lack of frankness and honesty" was "disquieting", the board said.
They also noted there was concern about the media interest in Pora's case, saying he had been recognised a number of times while out in the community during such leave periods.
"Mr Pora advised that at times public attention can be overwhelming to him," the board noted.
Pora's lawyer Jonathan Krebs said his client was "really upset with himself that he was unable to resist the temptation" to visit a prostitute while out on home leave.
"That incident occurred several months ago and since then he has had a lot of home leaves, at least four periods of 72 hours, with no further concerns. He's also involved in a release to work programme in which he has received glowing reports," Mr Krebs said.
"We had perhaps underestimated the degree of importance that the board would place on that incident."
He later added: "In reality you've got to remember he is a 38-year-old man who has been in custody for 20-and-a-half-years. There's some understanding that must be had for what occurred."
Mr Krebs said Pora's legal team's focus remained on the Privy Council and establishing Pora's innocence.
"For us really it [parole] is a secondary issue. Obviously for Teina it's extremely important that he gets his liberty, but his focus is on the Privy Council."
Pora was sentenced to life in prison in 1994, aged 17, after he confessed to the rape and murder of Ms Burdett. However, he has since protested his innocence.
He was again found guilty at a retrial in 2000, prompted by the discovery that semen in Ms Burdett's body belonged to convicted serial rapist Malcolm Rewa.
Pora has applied for leave to appeal his convictions to the Privy Council.
He has been eligible for parole since 2003 and was last before the board in April, when it noted a lighter, screwdriver and "objectionable item" were found in his cell.
- APNZ