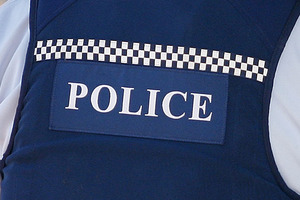 Police are waiting to interview a 4-year old boy who was grabbed during a possible attempted abduction at Christchurch Botanic Gardens over the weekend.
The boy was climbing a tree near the Peacock Fountain about 2pm on Saturday when a man in dark glasses grabbed his arm.
The man was described as possibly Asian and aged about 40, short, and clean shaven with black hair.
Police said he spoke with a Kiwi accent and "would have stood out" given he was wearing thick, heavy clothing on such a hot day.
Descriptions of the man have come from the boy and other children he was playing with at the time.
Police are now going through CCTV footage from the nearby Canterbury Museum, and trying to get footage from other city cameras to get a look at the suspect.
Detective Sergeant William McIvor says the police intel section is also looking at any other previous events which may be related to "see if we can come up with some suspects that way".
But police say the small children are the key to the inquiry.
"We're really reliant on the interviews with the two children. Hopefully that will bring some more clarity," Mr McIvor said.
He was "pretty comfortable" the man was not known to the children.
Police spoke to the children's mother yesterday, Mr McIvor said.
"They appeared to be ok," he said.
"We'll get a better indication of that when they're interviewed.
"Sometimes these things don't come to the forefront until a couple of days later, so we'll see how they're doing then."
Mr McIvor appealed for the public to come forward who were in the park around 2pm when the incident occurred.
The offender would have stuck out, he said, given that it was a hot day and he was wearing such thick clothing.
He urged witnesses to come forward and contact police on (03) 363 7949 or anonymously on Crimestoppers on 0800 555 111.
"We'll be continuing with zest on this," Mr McIvor said.
- APNZ