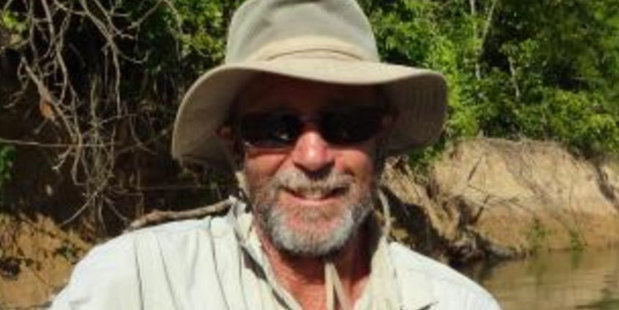 A man charged with the murder of an expat New Zealander on holiday at Waihi Beach on New Year's Day boasted to party-goers that he was "the king" and had "shanked someone".
Israel Kaihau, 19, has pleaded not guilty at the High Court at Hamilton for the murder of Robert Wilkinson.
64-year-old Wilkinson, also known as Murray, died in Waikato Hospital on January 3rd after he was stabbed in the neck and head outside the caravan that he and his wife were staying in at Waihi Beach on New Year's Day.
In his opening submission crown prosecutor Ross Douch said much of the evidence that will be presented at the trial will focus on three addresses Kaihau was seen at on New Year's Eve.
Kaihau was on bail and under curfew conditions at the time but went to a girl's 18th birthday party in Citrus Ave.
He then left the house to go to the New Year's countdown at the Waihi Beach Surf Club.
He then went to a nearby house and introduced himself to people as "Izzy the King".
Party-goers quickly tired of Kaihau and sent him away but he told them he didn't want to leave because he'd likely be arrested by police.
Kaihau ran off and was eventually seen hiding in some bushes by Mr Wilkinson's wife Luise who was going to bed at the beach road property she and her husband were at.
She called him 'sweetheart' and despite Kaihau's pleas that he was wanted by police she asked him to leave before she went back into the caravan.
Almost immediately she heard her husband say "you can't stay here, we're going to report you".
Mrs Wilkinson went out to find her husband slumped against the garage door with a large stab wound to the left side of his head that left an 8.5 cm wound and punctured his brain.
Kaihau then returned to the Citrus Ave party where he asked for a band-aid for a cut to his hand.
He then told people that he had "shanked" someone before hitching back to his Waihi home.
Defence lawyer Paul Mabey QC said the matter for the jury to consider was whether Kaihau had intent in his mind when he killed Mr Wilkinson.
The trial before Robert Dobson is expected to continue next week.