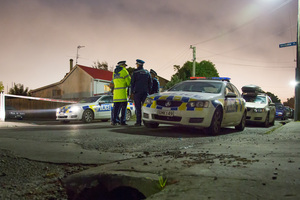 Christchurch's Mayor-elect Lianne Dalziel has asked the council why information regarding a murder victim has not been released to the woman's family.
Valmai McFie, 67, was stabbed to death by her neighbour Colin Albert Hoani, 59, at a council housing complex on July 20 after she allegedly made a racist comment towards him.
There had been an acrimonious history between the pair, and Mrs McFie's family has since raised questions why the murder was allowed to happen given that she had raised fears over living near Hoani in the past.
Last week Hoani was sentenced to a life sentence with a minimum non-parole period of 10 years.
During sentencing in the High Court at Christchurch, Mrs McFie's niece Louise Wegner said her aunt had raised concerns about Hoani for more than 12 months, saying he was a "source of discontent''.
Outside court, Mrs Wegner said requests for information from the council about the complaints had so far been denied, which made it hard for the family to reconcile what happened, and to move forward.
"Our belief is it could've been preventable,'' she said.
Today, Ms Dalziel and councillor Yani Johanson said they had asked the council to prepare a "proper briefing on the release of the information and the legal advice that relates to this release''.
They said that it was a legal issue, but they believed the release of the file is about "the rights of a family to information on the person they loved''.
"I have also asked staff to prepare a letter to go to the Privacy Commissioner seeking an urgent report as to what are the legal obligations relating to privacy around the release of this information to Valmai McFie's family,'' Ms Dalziel said.
''[Mrs McFie's] loved ones just want to know what has happened to her and the events leading up to her death. I, along with Councillor Johanson, who was working on this issue in the previous term of the council, totally understand why the family wants to access this information.''
- APNZ