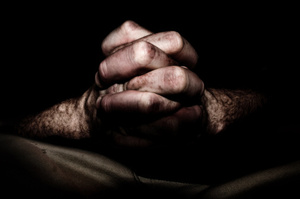 A man who murdered his 67-year-old Christchurch neighbour in a fit of rage outside her council housing flat has been sentenced to life imprisonment with a minimum non-parole period of 10 years.
Colin Albert Hoani, 59, stabbed Valmai Jean McFie at least 17 times with a boning knife after she allegedly made a racist remark towards him.
It came after a "history of disharmony" between the pair, and Mrs McFie's family today raised questions why the murder was allowed to happen given that the victim had raised fears over living beside him in the past.
With her bloodied body lying outside a Christchurch City Council housing complex, Hoani phoned police to say he'd done it.
Mrs McFie's body was discovered by a fellow resident in Macgibbon Place, Spreydon, about 6.30pm on July 20.
Hoani was found at the complex and arrested soon after.
In the High Court at Christchurch today Justice Graham Panckhurst jailed him for life, with a minimum non-parole period of 10 years.
While it may never be known if there had been a racist remark, the judge said his response was "grossly disproportionate".
"Using your own words, you totally lost it - anger took over, and... this was the angriest you'd ever felt."
The court was told today that there had been a "history of disharmony" between Mrs McFie and Hoani.
"She had concerns about some of your activities, for example, whether you were having overnight visitors to your flat, in breach of council rules," Justice Panckhurst said.
"The disharmony spilled over from time to time, words were exchanged."
Mrs McFie made a complaint to the council and steps were taken to try and resolve the differences, including unsuccessful mediation.
On Saturday, July 20 at about 6.20pm, Hoani was sitting outside his flat drinking a cup of coffee and smoking a cigarette.
He claims that when Mrs McFie returned home, she fired a racial comment at him.
"You apparently said this was the last straw," the judge said.
"You took up a boning knife. You attacked Mrs McFie with it."
He stabbed her at least 17 times, mainly in the upper torso.
She collapsed and died on the spot.
Hoani got a neighbour to phone the police, and he told them: "I have just killed Val."
He then sent text messages to two members of his whanau, saying he had just taken a life
His defence had previously asked for Hoani to be assessed under the Criminal Procedure (Mentally Impaired Persons) Act 2013 before sentencing given concerns over the "nature ... and circumstances of the offence".
But a report found no mental health problems that could explain, or in any way mitigate, the killing.
Mrs McFie's niece Louise Wegner said her aunty had raised concerns with Hoani for more than 12 months, saying he was a "source of discontent".
She thought she was going through the right channels, by complaining to the city council.
But the killing has left her family in Australia wondering: "Why wasn't she protected".
It was one thing to come terms to with the "monster" who killed their beloved family member, but "it's another to know something could've been done to avoid this unforgivable act", Mrs Wegner said.
They had to live with the horror for the rest of their lives, she said, and looked Hoani in the eye to tell him she hoped he would "never see society again - Valmai never will".
Outside court, Mrs McFie's family, who had travelled from Australia, were "a little bit disappointed" with the sentence.
"We were hoping for a bit more than that," Mrs Wegner said.
The family now wants to hear from the council on what happened leading up to the killing.
Requests for information had so far been "denied", Mrs Wegner said, making it hard for the family to reconcile what happened, and to move forward.
"Our belief is it could've been preventable," she said.
"We'd like the council to contact us. We have tried a few times and there's been little reply at this stage. I think that's really important in the process (of grieving) to understand what failed, why it failed."
The family had "known some time" of the troubles and concerns the easy-going, recently-retired Mrs McFie was having with her neighbour, Mrs Wegner said.
But she didn't go into details, telling them: "Don't worry about it, I'm a survivor.... I don't think she thought it would lead to this."
Mrs Wegner didn't believe that Hoani had simply "lost it on the day", but that it was a premeditated murder that had been building for some time.
"I don't quite understand how a minimum sentence is appropriate."
- APNZ