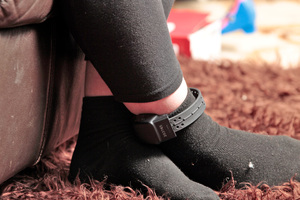 A Masterton marijuana dealer and user who told police his drug habit began when he was just 10 years old was sentenced to 10 months' home detention.
Garry Paul Sammons, 36, appeared in Masterton District Court yesterday and was sentenced on two charges of possession of cannabis plant and one charge of possession of cannabis oil for supply.
On July 24, police searched Sammons' home and discovered several cannabis "tinnies", which usually sell for about $20.
In Sammons' bedroom was $1600 cash mostly made up of $20 notes.
More cannabis and some cannabis oil was found in the lounge and a pot with cannabis oil was discovered in the kitchen.
Sammons told police he had a marijuana habit from when he was 10 years old and sold cannabis from his home address to friends and associates. He said he sold between 10 to 20 tinnies a day and claimed the cannabis oil was for his own use.
Sammons said the cash was savings put aside by him and his partner to visit their daughter in the South Island.
On August 29, Sammons' house was again searched by police. More cannabis, cannabis oil and $720, in mostly $20 notes, was found. The cannabis oil was packaged in pill capsules and snaplock containers. Sammons said all the cannabis material was his, for him to smoke. He said the cash was a loan from his sister to help him out.
Defence lawyer Jock Blathwayt said Sammons had been "compelled" by outside influences.
"To not only do what he was doing, but to carry on with it," Mr Blathwayt said.
Judge Bill Hastings said Sammons had two previous convictions for drug-related offending and was motivated by a lack of income and desire to contribute to household expenses.
"You are sooner or later going to have to learn how to survive without drugs," he said.
Judge Hastings said in the past prison had not been effective in facilitating Sammons' rehabilitation or negating his re-offending.
As well as a sentence of home detention he ordered Sammons complete any counselling, treatment, or programme for drug addiction as directed by probation.
For more articles from this region, go to Wairarapa Times-Age