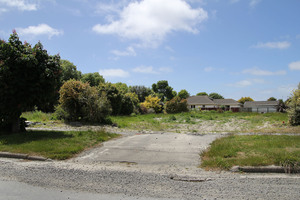 The Christchurch population has predictably slumped since the devastating earthquakes, but many people have moved to outlying areas, new census data reveals.
The number of Christchurch dwellers has dropped by almost 7000 since the 2010 and 2011 earthquake sequence, while the number of people living in Canterbury jumped by 17,000.
The new data, released today, provides the first snapshot into the population shift since the quakes.
The fastest growing regions in New Zealand were Selwyn, Queenstown-Lakes District and Waimakariri.
Selwyn District has experienced the largest population growth in the country, up nearly a third to 44,595 people, the Queenstown-Lakes District saw a 22.9 per cent rise to 28,224, and Waimakariri was up 17 per cent to 49,989.
The New Zealand census was taken on March 5 this year.
It was the first since 2006, after the 2011 government survey was postponed because of the fatal February 22, 2011 quake.
The Christchurch city population has gone from 348,456 in 2006 to 341,469 this year - a drop of 2 per cent.
The Canterbury region numbers have gone from 521,0832 in 2006 to 539,433 this year.
Government statistician Liz MacPherson said one of the surprising features of the census was that while Christchurch city numbers were unsurprisingly down, people "do seem to be staying in the Canterbury region''.
"So the broader growth in the Canterbury region was interesting to see.''
Of the 10 areas with the fastest population growth since 2006, half were in the Canterbury region - the second-largest region in New Zealand after Auckland.
Eight of the 10 Canterbury territorial authority areas experienced population increases between 2006 and 2013.
The census data also showed that New Zealand gained 7000 people a year from migration between 2006 and 2013 - fewer than a third of the 23,000 gained per year between 2001 and 2006.
New Zealand's usually resident population was 4,242,048 in 2013, up from 4,027,947 in 2006 - with just over one million in the South Island and 3.2 million in the North.