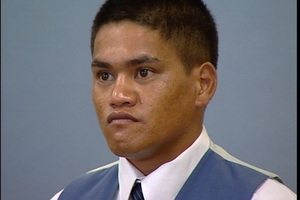 The Parole Board has reserved its decision over whether Teina Pora will be granted parole.
Today's hearing was Pora's 12th bid for parole.
The board has reserved its decision and advised media that the full decision will be sent immediately following notification to Mr Pora and the registered victims.
A decision is expected within the next day or two, it said.
The board said it was unable to make any further comment at this time.
Pora was sentenced to life in prison in 1994, aged 17, for the 1992 rape and murder of Susan Burdett in Papatoetoe.
He was found guilty at a retrial in 2000 and is now in his 21st year behind bars.
He has been eligible for parole since 2003 and was last before the board in April, when it noted a lighter, screwdriver and ``objectionable item'' had been recently found in his cell.
Private investigator Tim McKinnel told the Weekend Herald that Pora was as "hopeful as he can be'' of being granted parole. "He's done everything he possibly can. He's got his fingers crossed.''
He had been on work release as a painter for the past few months.
Pora confessed to the rape and murder of Ms Burdett, but his 2000 retrial came after semen in her body was found to belong to convicted serial rapist Malcolm Rewa.
Rewa was convicted of Burdett's rape, but two juries could not reach a decision on murder.
Pora has applied for leave to appeal his convictions to the Privy Council.
The Labour Party has called for a ministerial inquiry into his case, but Justice Minister Judith Collins said she would not act while there was potential for a Privy Council appeal.
- APNZ