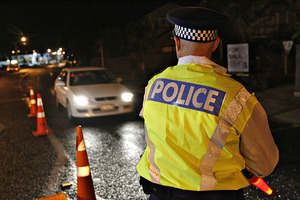 A four-time drink driver is among three teachers convicted of criminal charges who have been allowed to remain in the classroom.
The Teachers Council disciplinary tribunal has released decisions in the three separate cases, with names of the teachers and their schools withheld.
The intermediate school teacher convicted of her fourth drink driving charge had been already been censured after a third offence.
Her latest conviction in February 2012 came after she was seen driving into a traffic island in October 2011. She was breath tested and found to have an alcohol reading of 730mcg per litre of breath. The legal limit is 400mcg.
Her previous convictions were in 2004, 2008 and 2009.
Following the fourth conviction the council agreed to renew her practicing certificate on several conditions, including alcohol counselling treatment, attending Alcoholics Anonymous, a 12-month treatment of alcohol deterrent drug disulfiram and random testing.
The teacher initially objected to taking the drug and attending Alcoholics Anonymous, and said she had a new position at an intermediate school and did not want her alcohol issues known in the community.
However, when appearing before the tribunal the teacher acknowledged she had a serious problem with alcohol, the decision said.
After a "journey of self-awareness" she was now willing to agree to the conditions and had started attending AA.
The principal and deputy principal of her current school confirmed her abilities as a teacher and said she had been open about her history when applying for the position.
The tribunal, chaired by Kenneth Johnston, allowed her to continue teaching, but said she was being offered a last chance.
She was censured and ordered to advise any prospective teaching employer of the finding for two years, and undertake alcohol treatment steps.
In another decision, a teacher convicted of benefit fraud to the value of $13,065 was found to have been motivated by desperation, not greed.
In a letter, the teacher said the offences came after a marriage break-up left her a solo mother, struggling to provide for her children. "I was suffering from severe depression and quite simply made a bad mistake," she said.
"I have worked hard to get where I am today and I beg you not to strip me of that."
She was censured and ordered to inform any prospective teaching employer of the finding for the next three years.
In the third decision, a high school teacher convicted of two charges of wilful damage in September 2012 was censured.
The charges related to an incident on March 25, 2011, when the teacher was drunk and smashed in a small window while looking for his son. He later used a wheelbarrow to smash all the windows in a parked car.
- APNZ