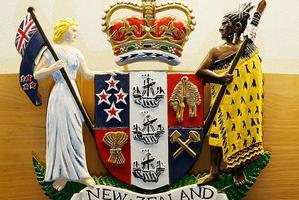 A trusted staff member charged with committing a long-running fraud against one of the country's largest freight companies says the alleged stolen sum is a grossly over-inflated figure.
The mystery figure remains suppressed but the Weekend Herald can reveal Sushila Devi Mosese appeared in the Auckland District Court this week on eight fraud charges after working for Mainfreight, the transport and logistics company, for more than 20 years.
Court documents show the alleged offences date back to 2006 and cheques were the documents used dishonestly.
The 50-year-old was released on bail to her Otahuhu home but was reluctant to comment.
"My lawyer said I'm not supposed to talk to anyone. I can't say anything but there's a lot more to it."
After being approached by the Weekend Herald, Mosese then applied for her name and the amount of money allegedly stolen to be suppressed on the grounds of extreme hardship and the risk of prejudicing her right to a fair trial.
She dropped the name suppression bid but barrister Martin Hislop, acting on instructions from Mosese's lawyer Maria Mortimer, asked the court yesterday to suppress the total amount alleged to be stolen.
He supplied an affidavit from Mosese which "disputes the amount which it is alleged that I have taken by 20-fold".
Mr Hislop told Judge Tony Fitzgerald that publication of the "grossly over-inflated figure" would increase public interest and jeopardise her rights to a fair trial.
The application was opposed by the Weekend Herald on the principles of open justice, which allow media to report on court proceedings.
Judge Fitzgerald dismissed the suppression bid and said while he was aware of the need to protect the rights to a fair trial, he was not persuaded it was appropriate to suppress the amounts listed in the charge sheets.
He said the charges remained allegations only at this point in the court process.
But an appeal was filed to the High Court at Auckland last night which prevents publication until the matter is heard.
Unusually, the complainant in the alleged fraud was not named in the charge sheets. But Don Braid, the Mainfreight group director, told the NZX the company had uncovered misappropriation by a credit controller at its Daily Freight subsidiary.
The amount involved was not "material to Mainfreight", said Mr Braid, and the matter was uncovered during an internal examination of the freight forwarding business.
"Evidence gathered in the course of the investigation has been passed to the police and prosecution is under way."
Mr Braid said the control systems have since been reviewed and tightened.
A credit controller is the person in charge of collecting outstanding invoices for a company and the court documents allege Mosese used cheques dishonestly between January 2006 and August 2013.
Detective Senior Sergeant Aaron Pascoe, head of the Auckland financial crime unit, confirmed his squad was involved in the case but could not comment further as the matter was before the courts.