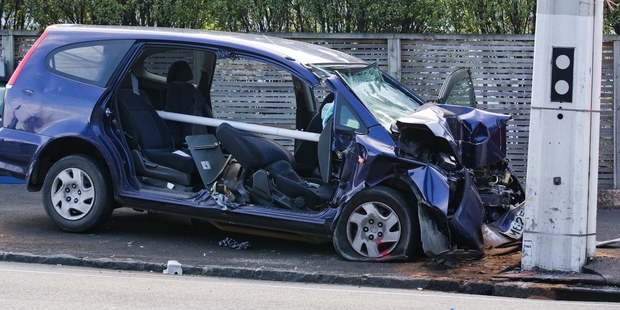 An Auckland family still grieving over three youngsters killed in a horrific crash six months ago are again in mourning after another relative died when her car hit a power pole.
Harriet Hemana, 20, died just after 5.30am on Sunday when the car she was driving crashed into another vehicle and then slammed into a pole on Carrington Rd in Pt Chevalier.
Ms Hemana is the cousin of 17-year-old Cheyenne Hemana, who was killed when the car she was driving collided with a van near Helensville in March.
Cheyenne's nephews Moashon, 11, and Mananui, 2, were also killed. Their sister Messiah, 6, suffered serious injuries.
The Herald revealed at the time that Cheyenne did not hold a driver's licence, but regularly drove her sister's children. She was taking them home from school and driving at speed when she drifted to the side of the road and hit loose shingle. She lost control of the car and crossed the centreline, hitting the van head on.
Cheyenne and Harriet lived at Parakai but had extended family in Auckland.
Police are still investigating Sunday's crash, but said it was likely Harriet Hemana was not speeding. Rather, she was travelling at or under the 50km/h limit. However, police suspect neither she nor her three passengers were wearing seatbelts. The passengers suffered moderate to serious injuries and had to be cut free from the wreckage. The sole occupant of the car she hit was not injured.
The cause of the crash is still under investigation. Bottles of alcohol were found inside the vehicle, but police have still to ascertain whether alcohol or drugs were a factor in the crash.
A funeral was held for Harriet Hemana on Wednesday at her parents' Otara home before she was buried at Kaukapakapa, near her cousins.
Tributes flowed for both young women yesterday.
"Lost without the both of you Cheyenne Maraea Hemana and Harriet Hemana," a cousin of both wrote on Facebook.