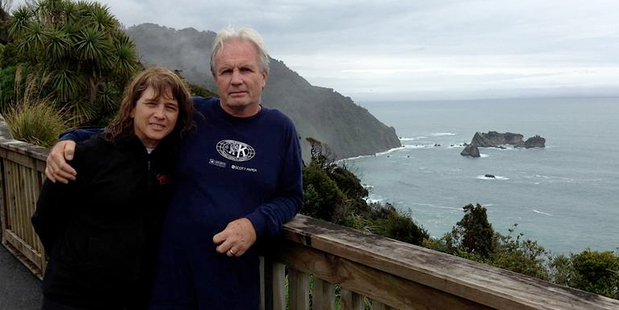 Canadian Michael Hayes leaves New Zealand today knowing he achieved what he came to do by visiting the place where his son Connor was killed by a landslip last month.
However, his grief will be felt more strongly than ever when he returns home, he says.
Mr Hayes and his wife, Lorraine Tetreault, have spent the past week in New Zealand following the accident on September 10 in which the camper van Connor and his girlfriend Joanna Lam were travelling was swept off the Haast Pass road by a landslip into the river below.
Miss Lam's body later washed up on a West Coast beach but Mr Hayes' body has not been found.
The trip to New Zealand had "ticked a few things off" for Mr Hayes,58, including time spent looking for Connor on the beaches and on the Haast River.
"I've felt a lot closer to Connor. I visited the sites and talked to the people that he talked to on his last day. We heard what wonderful kids they were and how polite they were and how everyone that met them really remembered them. And we knew we'd hear that," he told the Otago Daily Times yesterday evening from Christchurch.
"We were able to thank the people that looked for him and that was one thing that was important to both of us. And to get to see where it [accident] happened.
"But to be honest with you, all I've done is delay a lot of grief and grieving by coming here. It's all going to be there when I get back to Ottawa."
Mr Hayes said when he learned of his son's accident, he quickly understood the seriousness of the situation.
"I had a good sense of what had happened from having talked to the police while in Canada and I'd also visited the South Island in the mid-'80s."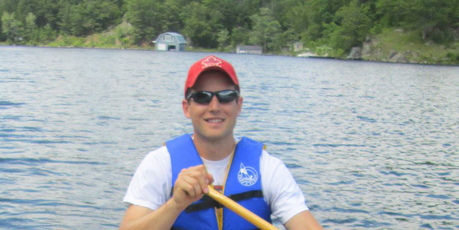 His visit to the slip site had confirmed what he already suspected.
"What really struck me I think was not so much the gorge itself but just the ferocity of the water ... any vehicle that ended up in the river, you weren't going to survive it."
Mr Hayes said Haast community had shown them "an extreme outpouring of generosity".
"We paid for nothing, we had a place to stay ... the residents of the community, they bought us all kinds of baking and meals."
They stayed at a motel owned by Nathalie Giroux - a Canadian from their home town of Ottawa, and her husband, Greg Hope.
"[Their] children would come and visit us every day, so it sort of takes the bite out of a bad situation."
The memorial service held at the Okuru Church for Connor and Joanna last weekend had been "very poignant" and "gave us a chance to honour the kids and the searchers".
During their stay, Mr Hayes was in regular contact with the Lam family, and would take some of Joanna's clothing back home to them.
A funeral is planned for Joanna on October 19, which the Hayes family will attend, and there will be a service for Connor on a date yet to be confirmed.
Mr Hayes said Connor and Joanna had brought out the best in each other.
"Joanna would be the type of daughter everybody would want, including us ... and Connor, he was the type of boy that other people would look at and go 'jeez I wish he was our kid'. When you put them together they were even better," he said.
"The good news is they were really in love, they were really happy and they were doing something they wanted, to travel ... the bad news is just that they had such horrible timing."