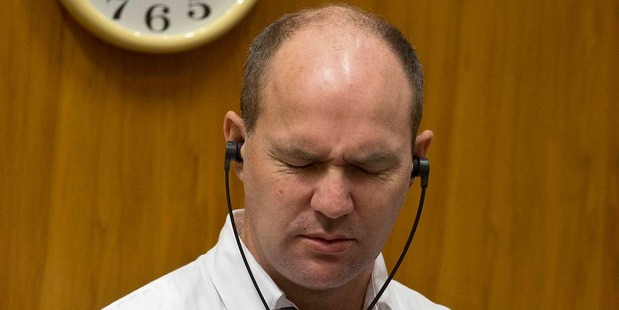 The family of the boy killed by Jeremy McLaughlin in Australia are relieved at his sentence, but say the case has invoked painful memories.
McLaughlin was yesterday jailed for life with a minimum non-parole period of 23 years for killing Christchurch schoolgirl Jade Bayliss.
He had earlier been jailed for manslaughter in Australia after he bashed 14-year-old Phillip Vidot with a cricket bat, and a mate ran over the boy in a car.
The teen died, and Mclaughlin was sentenced to 12 years in jail for manslaughter. After four years he was deported to New Zealand in 2001.
Vidot's mother, Marriya Ann Vidot, and Jade's mother Tina Bayliss were united in the grief caused by McLaughlin after an emotional meeting in Perth several months ago.
After yesterday's sentencing, Ms Vidot said not a day passed when she did not think of her son, and not enough had changed in the justice system.
She said it had taken another child to be killed for McLaughlin to get a life sentence and he should never be granted parole.
Ms Vidot said while she was "50 per cent relieved" at the life sentence, the case had invoked painful memories of her son's death.
"It is a life sentence for us," she said.
News of McLaughlin's prior history sparked calls, endorsed by Justice Minister Judith Collins, for better sharing of criminal convictions between Australia and New Zealand.
Ms Collins will meet Australian counterparts in Sydney this week and advise of the progress being made by New Zealand Police to develop a joint Memorandum of Understanding to improve the management of Kiwis convicted in Australia and deported back to New Zealand.
Tina Bayliss read out her victim impact statement to the court yesterday, and paid tribute to her bright daughter, an exceptional pupil, and her "special friend".
"I think of her every day. She had everything to live for," Ms Bayliss said.
Ms Bayliss said she used to be happy-go-lucky, but now is "not really fussed about living life to the max anymore".
She has suffered depression, anxiety, and undergone medication and counselling, she said.
"I'm terrified of this happening again; terrified of losing another child."
Ms Bayliss said she wondered how someone could harm children, like McLaughlin did, and "still have no remorse".
"Our lives will never be the same."
McLaughlin's defence counsel Margaret Sewell indicated her client would appeal his sentence.
- APNZ