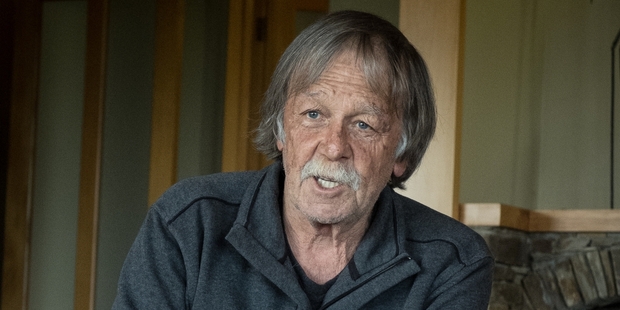 About 60 suspects in the murders of Christine and Amber Lundy need to be re-investigated, according to the man leading the campaign to clear Mark Lundy's name.
Geoff Levick said five of those suspects were never completely eliminated by police and the rest were cleared because they had an alibi for 7pm, the time the Crown said the mother and daughter were killed.
One of the planks of the successful Privy Council appeal was that the science used to determine time of death - analysing the stomach contents of the deceased - was wrong.
Lundy's defence team say the pair were most likely killed after 10.52pm - when Lundy was with a prostitute in Petone - when the family computer was shut down and witnesses saw lights in the home.
"We're saying there's five uneliminated suspects which need further inquiries. And there's another 55 or 60 who have an alibi for 7pm, which is the wrong time," said Mr Levick.
"There's all those suspects around that, one way or another, should be re-evaluated."
The jury who convicted Lundy of both murders in 2002 were not told that police found seven fingerprints and a palm print in the house which were never identified.
"That information wasn't disclosed to the jury because the [police] notebook concerned was not disclosed to the defence. So the jury heard nothing about unidentified fingerprints at all. It's a very interesting point."
He also noted witnesses saw that the house lights were on at 11pm and blood was found by the toilet light switch, which Mr Levick said suggested the light was turned off after the murders.
"The obvious question is who turned the lights off?"
The Law Lords of the Privy Council have quashed Lundy's convictions and ordered a second trial be held. Lundy was yesterday moved from Rangipo Prison and is set to make a bail application.
Assistant Commissioner Grant Nicholls said police would discuss the Privy Council's judgment with Crown Law and the Crown Solicitor to determine the next steps.
"This is likely to include evaluation of what evidence needs to be prepared and availability of witnesses."
Mr Nicholls said given the matter was still subject to judicial process, it would be inappropriate for police to comment further about specifics of the case or the evidence involved.
A spokeswoman for Crown Law said the Privy Council highlighted the evidence in dispute but did not express any opinion on which evidence should be preferred, as this was a matter for the jury at retrial.
"The decision rests on fresh evidence of an expert nature. There is no suggestion Mr Lundy's trial in 2002 was unfair and there is no criticism of the Court of Appeal's decision dismissing Mr Lundy's appeal."