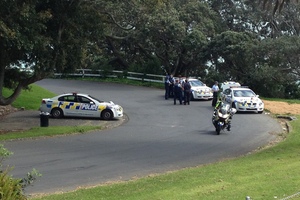 Do you have more information? Email us here.
The stabbing of a police officer in Auckland this morning highlights the risks faced by every police officer, even while carrying out routine tasks, police association president Greg O'Connor said.
"We are very lucky today not to be mourning another police officer slain in the line of very routine duties."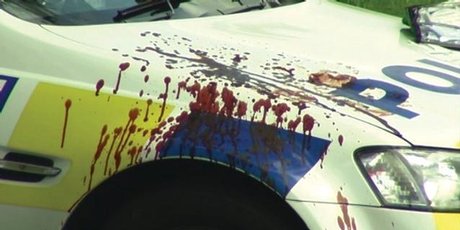 "This incident highlights that it is impossible to predict in advance which jobs are going to escalate without warning.
"This was an officer responding in the middle of the day to a call from the public about a very minor matter - a cyclist abusing people. It very nearly cost him his life," Mr O'Connor said.
Police have confirmed an officer was stabbed in the face after speaking to a man in Orakei at 10.19am.
The officer has been taken to Auckland Hospital by ambulance for treatment of injuries which are not life-threatening, police said.
He had been responding to complaints of a man being abusive and confrontational on Tamaki Drive, who was later found to be in possession of weapons, police said.
After the officer was stabbed, the offender ran into nearby bush around the Tamaki Yacht Club and the Michael Joseph Savage Memorial grounds.
Police used a taser while arresting a man in Patteson Ave, Mission Bay, at 10.45am.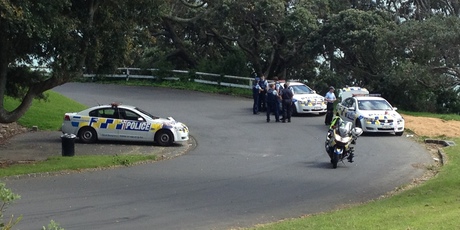 Chanelle Mansell had just parked at Mission Bay at 10.10am when they were told by police to leave the carpark.
Ms Mansell said she and a friend had just taken her friend's newborn baby out of the car when they heard police sirens.
"We didn't think much of it, but then another lady came around the corner and told us there were police with guns."
They were told by another bystander that police were looking for a gunman. It was only later that she learnt police were looking for an offender who had stabbed a police officer.
"It was quite scary, especially with a baby," she said.
Ms Mansell said the carpark was busy with beach-going families and children, who were all told to leave by police.
They left the carpark but were stopped from heading back towards the city by a police roadblock outside Burger King in Mission Bay.
Another friend who had been driving along Tamaki Drive to meet them was stopped at a roadblock on the city side of Kelly Tarlton's.
A woman who lives on Patteson Avenue in Mission Bay asked a police officer who was searching her neighbour's property what was going on.
She said he told her there had been an incident between police and an offender. He said a person was in custody but police were still trying to locate the weapon.
Mr O'Connor said the incident followed other "near misses", such as a fleeing driver threatening an officer with a handgun, a police vehicle being carjacked in Waikato last month, and a fleeing driver in Counties Manukau who abandoned a vehicle found to contain drugs and a loaded semi-automatic pistol.
"There are around 3000 calls for police assistance every day. Any one of them has the potential to become a life-threatening situation. We have already lost too many police officers slain while undertaking routine duties."
"The offender in this case was eventually located by other police and safely arrested using a taser," Mr O'Connor said.
"This incident again shows why all police officers must be trained and equipped to deal with the unexpected, in defence of themselves and the public, no matter when or where it happens."

View Tamaki Yacht Club in a larger map
- nzherald.co.nz / APNZ / Herald staff / Newstalk ZB