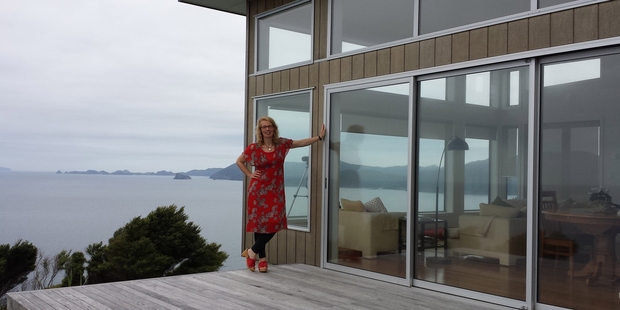 A clifftop bach voted the most eco-friendly in New Zealand is no place to take your hairdrier or straightening iron - it may just blow up the power system.
X-Spot, a modern luxury apartment on Great Barrier Island, 90km northeast of Auckland, topped the environmental category in a search for the country's best bach.
The inaugural bookabach Golden Piwa awards picked the top three holiday homes in six categories - location, quirky and fun, pet-friendly, child-friendly, eco-friendly and hospitality.
X-Spot is an eco-retreat where people can unwind. It is solar-powered, because Great Barrier lacks reticulated power and water.
Owner Hilde Hoven said the apartment relied completely on sun and wind power and firewood systems for water heating and electricity, which wouldn't cope with something as small as an electric toaster.
Bookabach chief executive Peter Miles said he was thrilled with the public response to the awards.
"We've put together these awards to promote and celebrate what makes baches and holiday homes unique, and to acknowledge the effort that many bach owners put in to hosting their guests," Miles said.
Other gold award winners included Tuck Inn Farmstay in Lake Ohakuri on the Waikato River, Opononi's Cabbage Tree Cottage, Poerua Church in Lake Brunner and the Bach@Driftwood in Kerikeri.
Check rental prospects
How much is your bach worth?
An online calculator is available for owners of holiday homes to work out how much rent they would get for them.
The calculator allows users to enter in the property's location, the number of bedrooms and its CV.
A calculation gives the expected rental income based on data bookabach holds on similar properties.
To use the calculator go to http://www.bookabach.co.nz