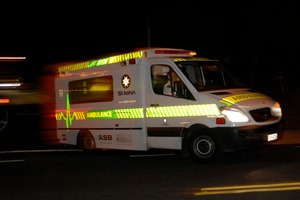 A coroner has slammed police's attempts to locate a troubled teenager who ran away from foster care before being killed in a car crash.
South Auckland boy Isaiah Eru Paora Nathan, 13, died at the wheel of a stolen Subaru after he failed to negotiate a moderate right-hand turn on Winsford St, Manurewa, on December 15, 2010.
His death came three months after he ran away from Child, Youth and Family (CYF) care in rural Kaitaia.
An inquest before Coroner Katharine Greig heard Isaiah was first placed in foster care in December 2009, after he allegedly stabbed a 17-year-old neighbour in the back with a screwdriver.
He quickly absconded and was not found until March 2010, when he was placed in care with a married couple in Kaitaia.
The inquest heard Isaiah did well in his new placement, and participated at school and outdoor activities including hunting, fishing and diving.
But on September 18, 2010, after several phone conversations with his mother, Isaiah seemed unsettled and absconded with another boy in the family's care.
Police and Isaiah's social worker in South Auckland were notified, and missing persons reports were filed.
The other foster child was located with his mother, but police took no further action with regards to Isaiah.
The inquest heard the officer in charge failed to respond to internal police requests for updates on the case, and also failed to notify South Auckland police that Isaiah was thought to be hitchhiking there.
Isaiah came in to contact with authorities twice in November 2010 - first when his new social worker was informed he had met with his mother and siblings, and again when he was picked up by police on an unrelated matter.
However, he was not returned to CYF care on both occasions.
The police officer did take note of the missing persons report, but because police records did not say Isaiah was in CYF care, the officer dropped him off at his stepmother's house.
When Isaiah died the following month, he had been smoking cannabis and was not wearing a seatbelt.
In her findings, released today, Coroner Greig criticised police's response as "manifestly inadequate''.
She said the lack of any proper effort to locate Isaiah stemmed from a failure to follow the national missing persons policy.
Coroner Greig also noted the "unfortunate omission'' of Isaiah's foster care status on his police record.
"I make no criticism of the sergeant who picked up Isaiah and delivered him `home' - but this was a systems failure.''
Coroner Greig said it was reasonable for CYF to assume police were looking for Isaiah, as was the usual practice.
But there was a lack of structured, formal communication between CYF and police that meant another opportunity to locate Isaiah had been lost.
She said Isaiah was extremely vulnerable when he absconded, and there was a high risk he would get into troubled or be harmed.
"In the end, the risk of harm crystallised in a tragic fashion when Isaiah drove a stolen car dangerously and sustained fatal injuries when he crashed the vehicle.''
She recommended that police and CYF finalise a new joint policy on missing children and youths, and train all staff in the new policy.
Coroner Greig said police should take steps to ensure all staff were familiar with the national missing persons policy, and assess whether training should be mandatory.
She also recommended the Ministry of Social Development consider whether the new joint policy was adequate on its own to guide staff when children were reported missing, or whether further guidance was needed.
Police and CYF responded they were working to implement the joint policy, and joint training ventures had been discussed.
- APNZ