More, longer tests mean higher fees, but learners say rules are too tough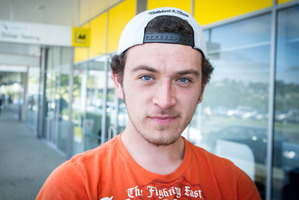 Learner drivers forked out $1.7 million more in the first financial year since tough new restricted driving tests began. The tests, which began in February last year, were aimed at reducing the number of young people being killed in crashes, but many learners complained that the rules were too strict and 62 per cent failed the test in its first month.
The Herald on Sunday obtained Transport Agency figures that show the Crown entity raked in $5.68m from restricted driving test fees in the 2012/13 financial year, up 43 per cent on the previous year, when those seeking restricted licences paid $3.96m. Fees collected for full licence tests fell 16 per cent, from $6.58m to $5.48m.
The agency collects the fees and pays all costs related to the tests, including the contract for New Zealand Driver Licensing, which runs the tests. Agency spokesman Andrew Knackstedt said the fees reflect the more rigorous testing of new drivers.
Restricted licence test-goers now pay $88, up from $59 before the new tests, because the time it took to sit the test has doubled to an hour. Those aiming for a full licence pay $61, down from $86, because their test halved to half an hour under last year's changes. The learner licence test was unchanged.
"The regulated fee for the restricted licence test was increased last year to reflect the fact that the test now takes twice as long to conduct," Knackstedt said. "The number of restricted tests conducted has increased, the test is twice as long, and the fee for carrying out the longer test has nearly doubled, so it is not unexpected that the amount of revenue collected for restricted tests has increased."
The number sitting a restricted licence test rose 12 per cent to 69,080 in the 2012/13 year, and full licence tests increased 14 per cent to 97,088.
The Government set the fees after scrutiny by the Treasury and an independent audit, Knackstedt said. "In effect this means that the fees we collect cover the cost of providing the service."

Fake licence a tempting offer
Vaun Hankins says he's been driving unsupervised on a learner's licence for 18 months.
After a third failed attempt at his restricted licence on Thursday, the 18-year-old builder's apprentice told the Herald on Sunday that a "friend of a friend" can get him a fake driver's licence for $30.
He says he "might" do it.
His mum, Tania, reckons he should.
"That's why fake licences like these are going around," Tania said. Her son had to break the law because he could not get to his job without being able to drive, she said.
"There's hundreds of young kids out there driving like Vaun and it's because of these tests."
Vaun said he'd been caught by police once and paid a $250 fine. He also admitted driving his employer's vehicles, something his boss was okay with, he said. Vaun thought his three fails were bad luck rather than lack of ability. He failed the first, six months ago, after he drove at 50km/h through roadworks. He failed the second for making a late lane change. On Thursday, he arrived three minutes late for the test and it was cancelled.
Police spokeswoman Amy Stewart-Badger said licences have UV markings which are hard to replicate and details on the fake would also not match police records, which could be checked roadside.
Those caught with a fake could be fined $400, forbidden to drive, have their vehicle impounded for 28 days, and be denied an insurance claim.