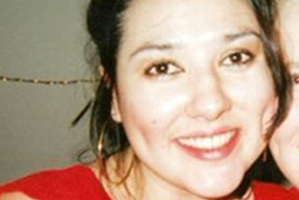 The family of a New Zealander who died when a branch fell on her at London's Royal Botanic Gardens says an investigation into why the branch broke could prevent future deaths.
Erena Louise Wilson, 31, from Wellington, was walking through the gardens with friends in September last year, when she was hit by a Lebanese cedar branch and suffered fatal head injuries.
It was raining and windy just before the branch fell and West London Coroner's Court heard on Monday it was a ``fluke'' that only one person was killed or hurt at the gardens, the Daily Mail reported.
The pre-inquest hearing was told either under-pruning or a phenomenon known as ``summer branch drop'', in which trees struggling to absorb water shed their branches, may have caused the branch to break off.
Speaking outside court, Ms Wilson's uncle, Pieter van Vliet, told the Mail the family wanted the issue of summer branch drop to be explored during the inquest to prevent further deaths.
``We're not experts but obviously Kew Gardens has trees, a lot of them, so potentially there is a good reason for bringing this up,'' he said.
Assistant Coroner Elizabeth Pygott said the probe should focus on whether proper pruning could have prevented the branch falling onto Ms Wilson, the Mail reported.
``There is the question of whether pruning the trees may have prevented the fall from happening,'' she said.
John McLinden QC, representing Ms Wilson's family, said the gardens may not have had a policy to deal with the dangers of summer branch drop.
``Kew recognised the danger of summer branch drop and the implementation of it did not occur.
``Did Kew ever warn members of the public of summer branch drop and did they cease those warnings? Did they take precautions by cordoning off areas and did they cease doing that as well?''
If the cause of the incident was summer branch drop, the gardens would need to take further measures to protect the public, he said.
The hearing continues.
- APNZ