Exclusive Contraband deliveries for prisoners started as favour until officer 'couldn't say no'.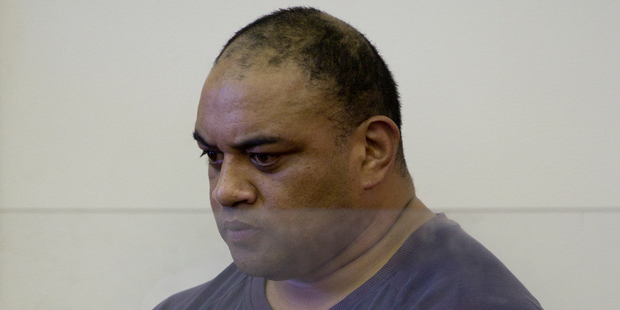 A police officer delivered pre-ordered contraband to prisoners after collecting it from their relatives in meetings in and around a West Auckland courthouse.
Lotovale "Lou" Perese last month admitted smuggling tobacco, cigarettes, cannabis, letters, lighters, tattoo ink, USB sticks, a cellphone, a watch and various other contraband to 16 prisoners over a six-month period.
He will be sentenced in the Waitakere District Court, where the offending occurred, in December.
The 42-year-old had been a police officer for 13 years and had worked as a prisoner escort at court for almost three years when he was arrested.
The Herald can now reveal how Perese, a father of five, was caught.
In his role at the prison Perese was responsible for co-ordinating the movements of prisoners between the court cells and courtrooms as well as arranging for them to be escorted to interview rooms for meetings with their lawyers.
He was authorised to move prisoners on his own, meaning he was often alone with them.
Late last year, Waitemata police managers were alerted to contraband being smuggled into Auckland Central Remand Prison at Mt Eden and Auckland Region Women's Corrections Facility by a court-based police officer.
They teamed up with the Department of Corrections and Serco, which runs the prisons, to identify the officer responsible.
Perese was soon identified as the main offender and as part of the covert investigation more than 100,000 text messages from his cellphone were analysed.
He was also placed under surveillance and was seen on several occasions in and around the courthouse in Henderson, receiving contraband from family members, partners and other associates of prisoners.
The police summary of facts said: "Prisoners while in prison would make telephone calls to family members, partners and associates on the outside to arrange for them to obtain and pay for contraband to be delivered to Perese at court on the day the prisoner was appearing.
"On the day of the court hearing these associates would often text [Perese] on his personal cellphone number to arrange to meet him somewhere discreetly around the court where the contraband could be passed to [him]."
Perese would meet them, often in a public alley which runs between the court and the Unitec building next door or in interview rooms within the court building.
Once Perese had the package of contraband, usually duct-taped into a bundle, he would deliver it to the prisoner who had requested it. They would then conceal it internally so they could smuggle it back into the prison undetected.
"Police identified that the defendant had supplied contraband to prisoners on 87 occasions," the police summary said.
On August 7, police searched Perese's Kelston home, his car and locker at the Henderson police station. In his bag they found a tobacco packet containing a sealed package consistent with those provided to prisoners.
"The defendant admitted that this package was destined for one of the prisoners in the court cells," the summary said.
After his arrest Perese told police that the offending started out as "giving a favour".
"The situation grew and got to the point where he couldn't say no," police said in the summary.