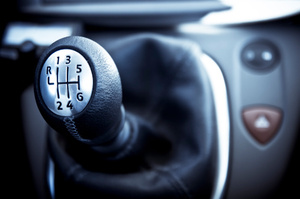 The death of a toddler who was accidentally run over by his father in the driveway of the family home highlights the "inherent risks" associated with children playing in areas used by vehicles, a coroner has found.
James Kingsley Palmer was just 18 months old when he suffered fatal head injuries after being knocked down and run over as his father, Aaron, reversed to park his Nissan Navara outside their house Warkworth in February.
Mr Palmer did not see his son, who had run out to greet him as he came home from work.
His mother, Kim, believed the infant was with his grandmother, who had looked after him for the day and lived next door to the family home.
However, as she looked out the kitchen window to see her husband drive up the long driveway of their rural property she heard James say "dada", and saw him run from her house and not her mother's.
Mr Palmer told police he had been reversing slowly and keeping his eyes on the mirrors watching for his son, who usually came out to meet him when he arrived home, but had not seen him.
Police found that visibility in the vehicle was "very restricted", partly because of cardboard boxes in the back canopy, and Mr Palmer would have had only a "split second" in which he could have spotted his son before he ran behind the car and out of sight.
His mother had yelled out, but there was no way Aaron would have heard her or time for James to stop, the coroner found.
Mr Palmer also admitted to having "a couple of 'stubbies'" of beer before driving home, although police found he was under the legal drink drive limit.
Coroner Marshall found James, described as a "full-on little boy" by his parents, died from a head injury caused by a reversing motor vehicle.
"Tragedies such as this serve as a reminder that supervising adults and drivers need to be mindful of the inherent risks associated with children on or near areas used by vehicles," she said.
"Children are extremely unpredictable and can move quickly."
She said she would forward her findings to Safekids NZ and the Child and Youth Mortality Review Committee.
On average, five children a year are killed by cars on private driveways in New Zealand, the coroner said, with one child seriously injured every fortnight in the Auckland region alone.
- APNZ