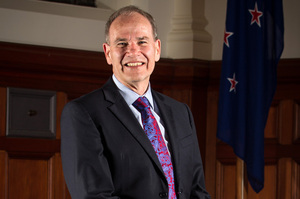 Auckland Council's highlights of the past year include a $1.3 billion spend on improving community facilities and being rated the world's third-most liveable city - behind Vienna and Zurich.
In the Super City council's second annual report released yesterday, Mayor Len Brown said Auckland continued to forge ahead towards becoming the world's most liveable city.
The Auckland Plan was starting to become reality, he said, with the Government backing major transport priorities and action being taken to provide affordable housing.
Mr Brown said the second annual scorecard showed progress in most service indicators over past year.
Auckland's economy grew by 3.2 per cent in the year to March this year and was ranked by the Mercer Quality of Living survey as the world's third most liveable city - and the most highly-ranked in Asia-Pacific.
But Mr Brown acknowledged its 43rd ranking for infrastructure was a handicap to his goal.
The council's response was the largest 10-year programme of capital investment in Auckland's history - ranging from parks, sports grounds, community facilities, roads and footpaths to projects such as the City Rail Link, rail electrification, innovation precincts and stormwater improvements.
Mr Brown said it was very reassuring to see continuing year-on-year growth of over 8 per cent for public transport usage and a 7.5 per cent rise in visitor stays suggested the major-events strategy and other business-promotions plans were paying off.
The annual report says the council met 73 per cent of performance targets - including an A Grade for water supply, and Auckland Zoo setting a visitor attendance record of 716,000, with 95 per cent satisfaction. Libraries remained the most used community facility, with 40,000 visits in person and 17,000 to the website a day and scoring a 90 per cent satisfaction rate. But Auckland Gallery visits fell to 440,942 from the 618,312 the year before when it re-opened after a revamp. The council's recycling project is also mentioned - buying the former ASB Bank building on Albert St for $104 million to house thousands of staff. It is spending $57 million to qualify for green star rating.