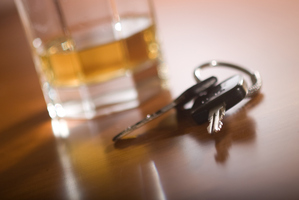 The services of one of New Zealand's most successful drink-driving lawyers was not enough on Friday to save a Kowhitirangi sharemilker from his third excess breath-alcohol conviction in six years.
Samuel Mandega Mukundu, 33, admitted a careless driving charge after crashing his car into an abutment of the Kokatahi River bridge at 7.20pm on May 17 but, despite supplying a breath-alcohol level of 1010mg, he pleaded not guilty to the drink-driving charge and hired Rotorua lawyer Brett Cooper.
The Greymouth District Court heard from constable Chris Staton, of Hokitika police, who arrived at the crash scene soon after it happened. Mukundu admitted he had been the driver and that he had consumed six stubbies of beer earlier in the evening.
Mukundu was given the standard 10 minutes to decide whether he was happy to accept the breath test or wanted to give a blood sample. After declining the blood test he was given a ride home in the police car.
Mr Cooper argued that Mukundu had been chatting with the constable during the 10-minute period and was therefore denied the "quiet contemplation", which was his constitutional right. The constable accepted that Mukundu was talking during the period, but mainly to himself and complaining about the position he had put himself in.
Mr Cooper said that this was still an abuse of Mukundu's rights, but Judge David Saunders disagreed.
"If the defendant wants to talk during the period, he can," the judge said.
"He can sing, draw pictures, do what he wants. If he wants to chitter chatter to the officer, he can do so; the officer cannot gag him. The sanctity of the period was sufficient for Mr Mukundu to make his decision. He never once asked for legal advice."
Mukundu had driven to court in Greymouth and had to get a special dispensation from his indefinite driving disqualification so that he could get back to his work at Kowhitirangi.
He was fined $500, sentenced to 120 hours' community work and ordered to pay $1700 to have an automatic alcohol interlocker installed in his vehicle when, and if, he obtains a work licence.
Mukundu immigrated from Zimbabwe 10 years ago, got his first drink-driving conviction in Ashburton in 2007 and the second on the West Coast a year later.
- The Greymouth Star