New Zealand still behind other countries in laws aimed at keeping kids safe in cars.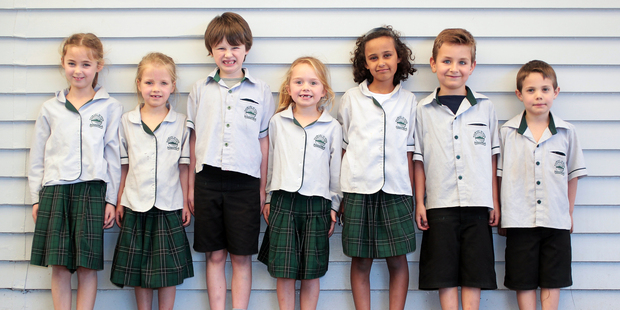 Who in our picture should always ride in a booster seat? According to new laws due in four weeks, just a couple of them. But according to international rules and New Zealand child safety experts: all of them.
Parents of children under 7 have just one month to ensure they have an appropriate carseat before a major law change.
From November 1 all children up to their 7th birthday will need to be in a carseat or booster - the current law only requires this up to the age of 5.
Safekids Aotearoa would like the law to go further as any child under 148cm is at risk of serious injury without an approved carseat or booster.
"It is important for parents to know that it's not about age, it's about height because seatbelts are made to fit people who are at least 148cm tall," said Ann Weaver from Safekids Aotearoa. "Research shows that booster seat use for school-age children reduces the risk of injury by as much as 59 per cent."
Potential injuries from using an adult seatbelt, without a booster seat, include head injuries, spinal fractures, bowel transection and severe liver and spleen damage.
A quick measure of a classroom of children turning 7 this year showed heights ranging from 115cm to 135cm - none close to the 148cm height recommended by Safekids.
Most parents the Herald on Sunday spoke to still have their 7-year-olds in carseats.
Paula Rennie, mother of Austin, 6, and Cruz, 9, said her sons would be in carseats until their bodies had developed. "I know from studying anatomy that the spine doesn't develop properly until well after the age of 10," Rennie said. "Their muscle density isn't strong enough to support their head even if you have to brake suddenly, let alone in a serious crash. I'm surprised our laws are as relaxed as they are."
Mum-of-three Lisa Shamseldin said her children would be in size-appropriate carseats or boosters until 12. "I know in Europe all the major car manufacturers say the seatbelt does not fit properly until children are around 11 years and, until then, they recommend a booster," Shamseldin said.
Children in the United Kingdom have to be in a booster or approved restraint until they are 135cm and 12 years. Throughout Europe, they need a booster until 150cm.
The Ministry of Transport estimates it will cost $4.25 million in the first year to get 80 per cent compliance with the new rules. This is based on parents or caregivers spending $80 on an appropriate child restraint for children not previously required to use one. However, compliant booster seats can cost as little as $30.
Each year in New Zealand 18 children die in car crashes and 156 are hospitalised with serious injuries.
The change is expected to save more than two lives and prevent a dozen serious injuries and 131 other injuries over the first 10 years. Work and Income offers help for families who cannot afford booster seats.