TV show gave business start-ups valuable exposure, but cash hard to come by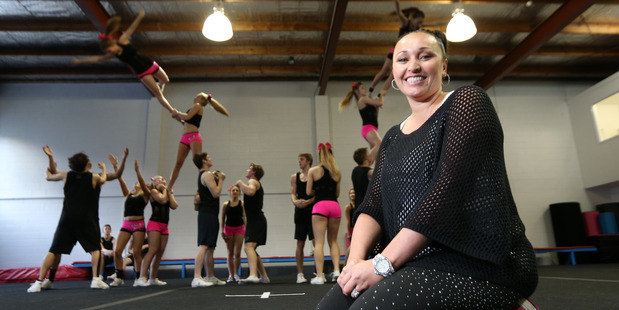 They gained publicity money couldn't buy but New Zealand's Dragons' Den contestants say the only reason their businesses are still operating five years on is their own hard work and energy.
None of the offers made by the Kiwi "dragons" - Barry Colman, Sir Bob Jones, Annette Presley, Julie Christie and Paul Webb - have turned into lasting business relationships.
Colman offered Angela Beer $250,000 for a slice in her company, Hello Dolly, which makes tools aimed at women. She said this week the company was still going and had been licensed internationally. "It got me in front of the country and I went on to sell the products around the world. But did I end up with an investment partner? No."
She recently launched a new pet-care business. Beer said she did not have a marketing budget, and to pay for the screen time the programme gave her would have been impossible.
But she said not everyone was as philosophical about it. "There were a lot of broken hearts through that programme, people were promised things that didn't happen."
Presley and Webb offered money to Kimberly Ramsay, of All Star Cheerleading, but that deal did not happen, either. "I ended up doing it on my own."
The cheerleading gym is now the biggest in the Southern Hemisphere, with franchises around the country. A team was in the semifinals of New Zealand's Got Talent last year and are through to the next round this year.
She said the dragons wanted a bigger share of her business than she was willing to give away, and were offering things such as advertising space rather than hard cash.
Mark Jones and his brother Murray appeared on the show with Holdm clips, used to hold plants to stakes. They wanted $250,000 from Sir Bob for a 30 per cent stake. The deal did not pan out and both men still work full-time jobs elsewhere.
Mark Jones said: "He decided we weren't the ones so we've done it alone, which is good anyway. We've learned the hard way and got through."
King Klamps' owner Mandy Burt did well on the show but said her company had hit trouble when the construction industry ground to a halt in the recession.
Webb and Colman gave her $100,000 for a 35 per cent stake to get the product into production.
Steve Corbett, who runs Massey University's start-up business incubator, ecentre, said it was not surprising that the business relationships didn't last. "It's like a first date, you're never quite sure."
More start-ups were turning to crowdfunding to get going, he said.
Kiwi businesses could also look for help from venture capital funders, such as Stephen Tindall's K1W1.