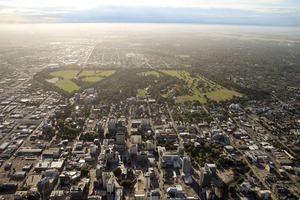 A record number of votes have already come in for Christchurch's upcoming local body elections.
More than 12 weeks ahead of the October 12 elections, which will choose the rebuilding city's next mayor, councillors and community board members, voters have already been having their say.
As of yesterday, a total of 16,735 votes have been processed, meaning 6.93 per cent of the population eligible to vote has done so. It compares with 3.63 per cent at the five-day mark in the 2010 elections, 5.70 per cent in 2007 and 6.75 per cent in 2004.
Electoral Officer Clare Sullivan said although the figures are encouraging, they don't necessarily point to a big final tally.
"Votes came in slowly in the 2010 elections because of the aftermath of the September earthquake, but we ended up with a record 51.67 per cent turnout," she said.
"On the other hand, votes came in quickly in 2004, but petered out at 38.77 per cent.
"We're hoping for big numbers this year, and we have every reason to believe we'll get them, but we can't take anything for granted.
"The bigger the turnout, the more engaged the voting population, and that's important to any community."
Voting forms had been sent to all electors in the city, and those who had not yet received their forms needed to take action if they wanted their voice heard in the 2013 local body elections, Ms Sullivan said.
"If your papers haven't turned up by [today], you're either not enrolled or your details are out of date, and you'll need to make a special vote."
People are able to enrol to vote in the elections until Friday, October 11.
Candidates' profile statements are available at: www.ccc.govt.nz/candidates.
- APNZ