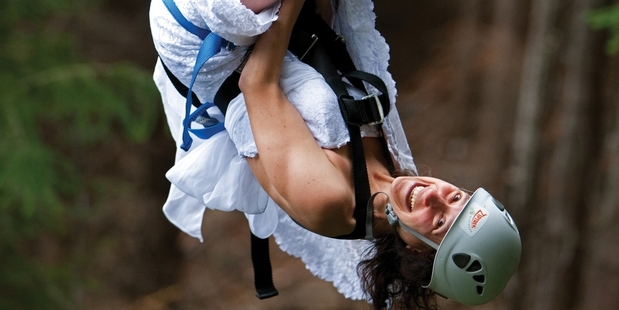 The first photo Jeff Salvage took of wife Jennifer in her wedding dress was on Easter Island five years ago.
The American couple have since taken the dress to 19 countries to create a photographic journey of Mrs Salvage, 42, in her white lace gown. They credit a visit to New Zealand, when they added dramatic South Island backdrops to their catalogue, as giving the project momentum.
"It was really where we got our legs for the project," said Mr Salvage, 46, a university professor. "Before that we'd taken shots and been kind of timid about what we were doing."
He captured his wife in Queenstown and on the Milford and Routeburn tracks in her stretch Maggie Sottero gown purchased especially because it could be "stuffed into a backpack".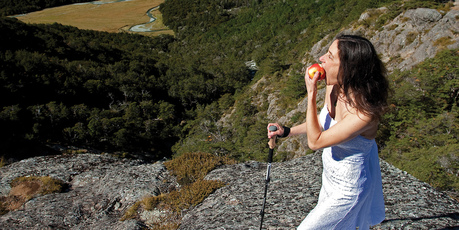 Speaking to the Herald from his home in Medford, New Jersey, Mr Salvage said his wife, a high school counsellor, was a reluctant model but even she was inspired by New Zealand's beauty.
"Ten minutes into the Routeburn Track we turned the corner to a waterfall and right in front of us was a giant rainbow. I thought, 'God, I hope she's in the mood' and she looked at me and was like 'Where's the dress?'."
Mr Salvage said they hoped to head to Thailand, Cambodia and Singapore next year to continue the project. The dress has already been to Egypt, Norway, Iceland, Moscow, a Hawaiian volcano and Greece.
They do have a "dirty secret", though - the US$400 ($480) dress has a double, so the original isn't ruined in extreme conditions.

See more at the couple's One Dress, One Woman, One World website.