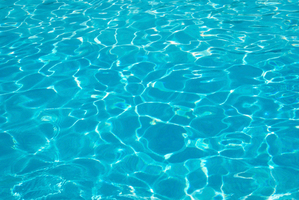 The mother of a toddler who drowned in a swimming pool at the family home says she has complete faith in the ambulance staff who fought to save her daughter's life, despite criticism they did not work on her long enough.
Hannah Maree Thomsen, who was 22 months old, died on January 2, 2011, in the pool at her home in Marton while her mother went inside briefly to attend to her newborn baby.
In her finding released yesterday, Coroner Carla na Nagara said ambulance officers who tried to resuscitate Hannah should not be criticised despite a volunteer firefighter's concerns they did not continue long enough.
Off-duty ambulance officer David Craig, who attended in his capacity as a volunteer firefighter, said in a witness statement after Hannah's death that he was in "utter disbelief" when resuscitation attempts were stopped after around 10 minutes.
However, Hannah's mother, Mary-Anne Illston, said yesterday the ambulance staff had done "everything they could that day".
"As far as I'm concerned they did a fantastic job," she said, and she was "quite happy" with the coroner's findings.
Ms Illston said if the ambulance officers had continued resuscitation for 20 minutes, as was now the protocol, there was still only a 1 per cent chance Hannah would have survived, and if so she would have been severely brain damaged.
"Hannah was not about sitting in a corner and being carried around ... she was about life, and fun, and enjoying herself, full of mischief and trouble, and that's who she was."
Ms Illston, who trained as a nurse, said she had "total respect" for the staff who worked on Hannah. "Nobody in this house has ever questioned what they did and never will." Ms Illston, who was charged with Hannah's manslaughter, said the family was going through "absolute hell".
She was discharged without conviction in the High Court at Wellington in November 2011 in what was believed to be the first such ruling in a manslaughter case in New Zealand.
The court was told Ms Illston had been "exhausted and overwhelmed" caring for a 2-week-old baby after recently losing her mother to cancer.
She left the pool after hearing the baby crying inside the house, intending to bring him back out to the pool, but stayed inside to change him.
- additional reporting Brendan Manning
- APNZ