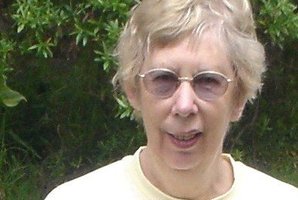 A former All Black's physiotherapist who went missing in Rimutaka Forest Park eight years ago has officially been declared dead, but her death remains a mystery, a coroner has concluded.
Wellington mother Margaret Kaye Stewart, known as Kaye, was last seen on June 13, 2005.
She had gone walking after dropping her daughter off in Wainuiomata, and was to collect her daughter a few hours later.
The 62-year-old spoke to DOC worker Shane Hatwell about 10.45am, who recommended she take the Nature Trail or Nga Tonga track. He saw her a short time later parking in the Catchpool carpark, near the entrance to Nga Tonga track.
More than two hours later, she approached another DOC worker, Gary Bak, who was living at Hunters Bach, and asked directions back to her car. By then she was already 40 minutes late to pick up her daughter.
An extensive search and rescue operation was conducted and police have continued to investigate her disappearance ever since.
Her family believed a sighting of a man on a quad bike leaving the area, who was never identified, could hold vital clues to finding her.
An inquest into her death could not determine whether Mrs Stewart's disappearance was due to foul play or becoming disoriented in the park and losing her way in the bush, coroner Garry Evans said. However, suicide and a staged disappearance were ruled out.
Her family believe "a random act of violence'' led to her disappearance, but no direct evidence has ever been found to establish exactly what happened.
They said her struggle with mental health problems, including depression, was not a factor as she was is good spirits at the time.
Coroner Evans ruled Mrs Stewart's death as undetermined.