From Cape Reinga to the Bluff, the New Zealand Herald's epic roadtrip has begun! To celebrate the Herald's 150th anniversary we're on the hunt for your greatest stories.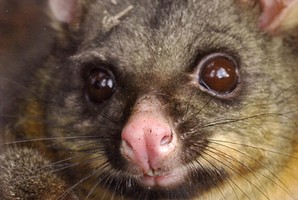 Pests equal profit for Kerry Long, who has a row of dead possums hanging off the back of his quad bike.
The Broadwood culler and trapper was out collecting his kills from cyanide baits when the Herald team bumped into him in north Hokianga.
Mr Long's story is in the survival of the trees which won't be eaten by the possums. Under a puriri down the hill a possum, pulled and torn by a hawk, lies dead beneath branches stripped bare of bark, branches stark against the blue Northland sky.
"The damage they do to the trees is unreal," he says. Born and bred locally, 52-year-old Mr Long explored Kaikohe, Kaitaia and Kerikeri for work before returning home. "This keeps you fit."
Usually success is its own reward. Not so for possum cullers. "When we first started doing this around here, we'd get three or four hundred possums a week. Now we'd struggle to get 140." The fur is worth $120/kg and it takes about 20 possums to get a kilogram. The price fluctuates.
Reporter David Fisher and photographer Mark Mitchell collected stories from people in Ahipara and Panguru yesterday for the Herald's 150th anniversary in November.
Today they head from the Bay of Islands to Whangarei and the northern Kaipara Heads, via Dargaville.
The stories will be told throughout the month, celebrating the greatest stories Kiwis have to tell.
Your story

Do you have a great yarn or captivating tale to share? Fill in the online form here, email your stories, photos or video to nzhgreatest@nzherald.co.nz or share your story on social media using the hashtag #nzhgreatest.